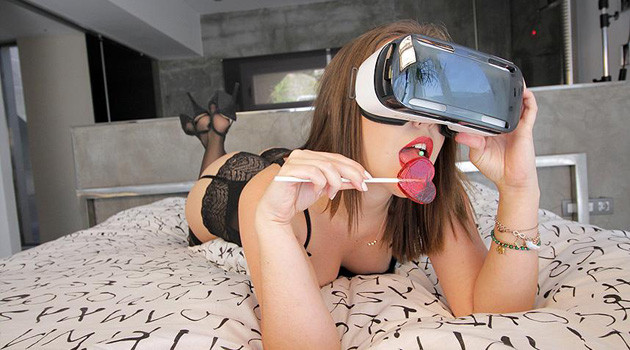 Looking to join the Virtual Reality porn revolution and see what all the fuss is about? Well today is your lucky day, because award-wining online adult retailer Adult Empire has just announced the addition of new Virtual Reality (VR) content to it's vast selection of XXX movies for sale at AdultEmpire.com.
Adult Empire's eye-popping VR porn is compatible with head-mounted displays Google Cardboard, Gear VR, Oculus and Vive, with links and tutorials about each headset and its viewing capabilities available on the site.
"The future of adult entertainment is finally here. VR porn goes beyond merely watching a scene on-screen to virtually existing within the scene, and this incredible experience can't be downloaded from a tube site. We at AE are so proud to be at the forefront, offering our audience the very latest in cutting-edge technology," said Adult Empire's Director of Marketing, Megan Wozniak.
VR porn is a total game-changer, and once you experience it firsthand, you'll never look at "regular" porn the same way again.