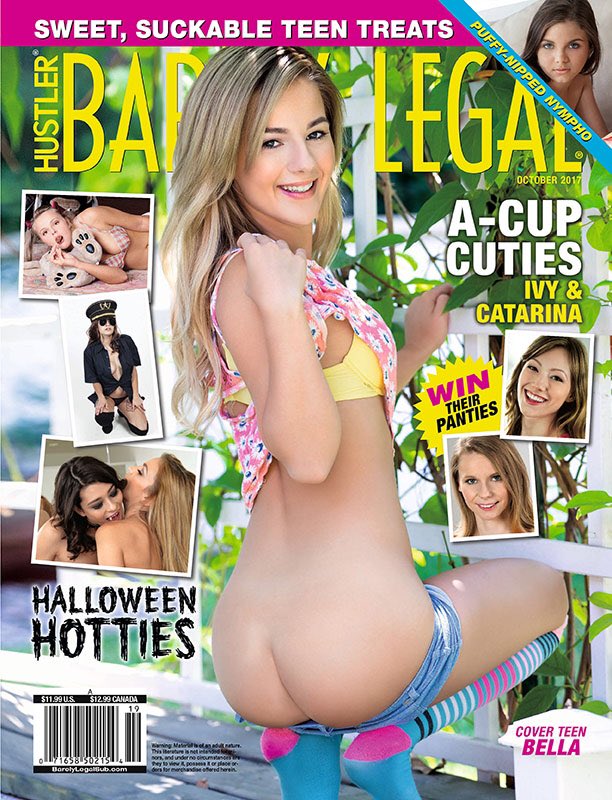 I've been "reading" Hustler's Barely Legal magazine for nearly 20 years now, and it never disappoints. Case in point, the October 2017 issue, which features cutie Bella Rose on the cover. Bella has been on my radar ever since winning Cherry Pop Films' Schoolgirl Fantasy casting contest, so when I saw her on the cover, I couldn't wait to check out her pics!
"I can't tell you how excited I was to find out I was being featured on the cover of Barely Legal magazine," Rose said. "It's such an honor. I love Hustler. Their brand is so iconic and I really couldn't be happier to be a part of that."
Bella's spread is pretty epic, so I highly recommend you pick up the October issue of Hustler's Barely Legal Magazine, which is available on newsstands or can be purchased online.