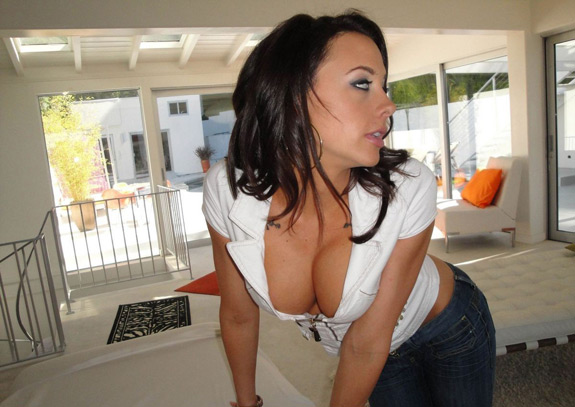 Porn superstar and Penthouse Pet Chanel Preston will be feature dancing at Cheerleaders in Philadelphia later this week – June 21-23.
"I've been looking forward to this," Preston enthused. "I got my start as an exotic dancer and this is a chance to get back to my roots, in a city already filled with history. I look forward to making a little history there myself."
"We're super-honored to host her first visit to Philly, the City of Brotherly Love," Cheerleaders Marketing Director Vivian said. "We've been getting quite a few calls for her. People should make plans to get there early — and stay for both shows. We'll be having drink specials. VIP banquettes three and four are so close she can reach out and touch the people that are there."
Chanel Preston is scheduled to perform at 10:30pm on the 21st, and 10:30pm and 12:30am on the 22nd and 23rd. In addition to dancing, she will be available for autographs and photos. She will also be giving away photos, posters, and movies.
Who's down for a Guys Gab After Dark meet at Cheerleaders? 😀