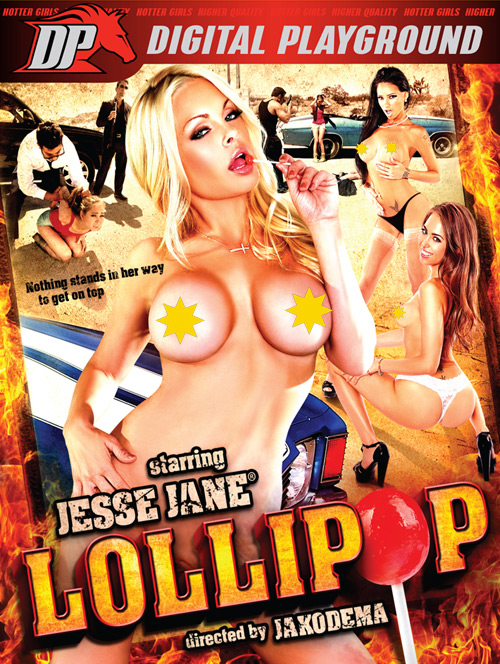 Digital Playground has released the crime thriller Lollipop, starring Jesse Jane as the bad girl stripper on the run from the mob. Written and directed by James Jakodema, Lollipop is now available online and on DVD.
"This is a classic take on mobster movies where manipulation and greed get the best of people," says director and DP's creative director, James Jakodema. "Jesse brings her star quality to the screen, displaying her gorgeous looks and talents in the bedroom."
Lollipop opens with Jesse working the pole of a seedy club, when she sees Tommy Gunn, a mob member from the corner of her eye, with a stack full of cash. Entranced by the money, Jesse offers him a night he can't forget. Tommy willingly accepts and after a late romp at the motel, Jesse takes his money and his life! On the run from the mob, Jesse must use everything (and everyone) at her disposal to escape and make it out alive.
Here's the safe-for-work trailer for Lollipop:

Lollipop contains five hardcore sex scenes, including special scenes with the beautiful Raven Bay and the talented Riley Reid. Other cast and performances in the movie include Gulliana Alexis, Chad White, Ryan Driller and Giovanni Francesco, all of whom contribute to keep the delicious action alive.
I saw a screenshot of the movie showing Jesse Jane in a black wig.. Let me tell you, that alone sold me on the movie right there! An interesting plot with a great cast makes Lollipop a must-see in my book!
>> Purchase Lolliopop today from adultdvdempire.com.