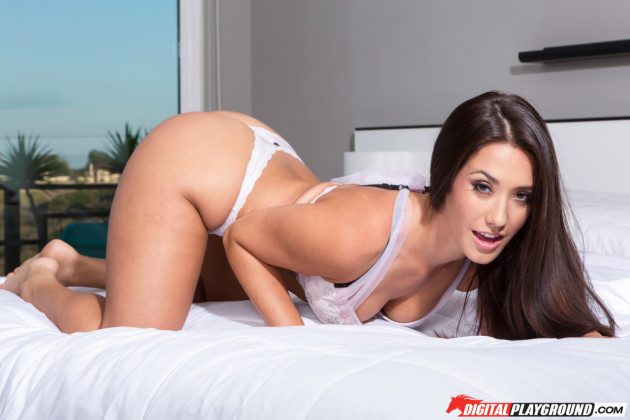 Eva Lovia, winner of Digital Playground's first DP Star, has been under an exclusive contract for a year since winning the adult reality show competition, and her performances have really taken with her fans. As such, Digital Playground has decided to renew her contract with the studio.
"It's been great to see Eva's development throughout the first year of her contract. She is absolutely stunning, professional and easy to deal with. We look forward to seeing her grow even more in her second year exclusive to Digital Playground," says Tony Bastone, Product Director of Digital Playground.
With her contract renewed, Eva plans to film her first anal with the studio. This marks a momentous milestone in her career, and she's ready to debut two anal scenes in a DP Blockbuster releasing in July.
The star raves, "Renewing my contract with Digital Playground is a huge step in my career. It all started with DP Star so all I expected was a year, but to be asked to stay is a huge compliment. I am so excited to be a part of the new Digital Playground and helping rebuild the brand. This year I am debuting my very first anal showcase. I am very hands on with this showcase, I get to hand select all the talent and help with the script. I'm very excited to shoot it! I know my fans have been waiting a long time for this, the wait will soon be over!"
Stay tuned for the Eva Lovia's first anal and don't miss out on her newest scenes only at Digital Playground, Puck Bunnies and Nice Tan, coming out this month!