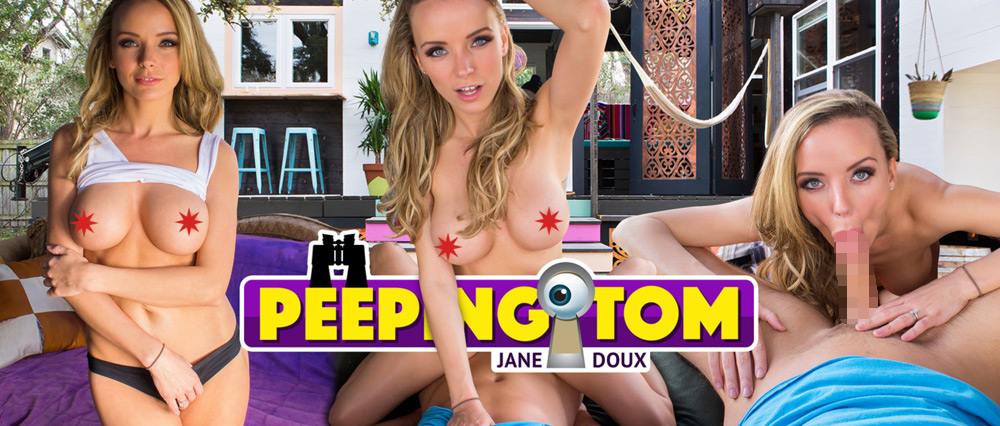 Jane Doux, the porn star formerly known as Pristine Edge, has an incredible new VR scene out that you're definitely going to want to check out. It's called "Peeping Tom", and you can watch it on MILFVR.com.
It's a hot, sunny day and the neighborhood MILF you've had your eye on is feeling the heat. You covertly peep on Jane Doux as she exposes a bit more skin this time but you discover you're not as clever as you think. She calls out to you and has been aware of your sneaky peeping this whole time. Jane is a horny backyard exhibitionist and today she needs a playmate. Will you step up and sink your hard dick into her shaved MILF pussy?
Doux said, "It's great to be back. This VR shoot was one for the books."
After watching this scene, you'll be left wondering if this was just virtual reality or the real thing. So what are you waiting for? Grab your VR headset and enjoy Jane Doux in premium VR today!