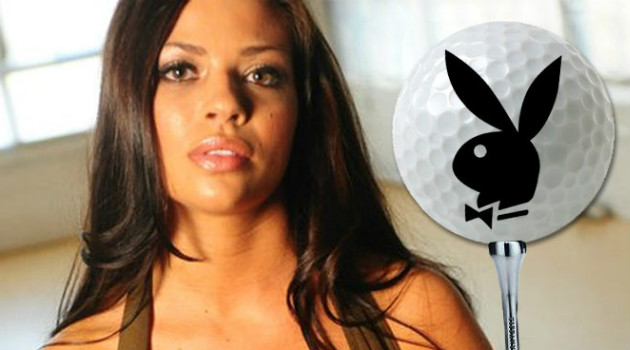 28 year old model Liz Dickson is suing Playboy for $500K plus punitive damages due to injuries she suffered during the Playboy Golf Finals tournament back in March 2012.
Dickson claims she was instructed to lie on her stomach and pose for a photo with comedian and radio host Kevin Klein. She says a golf tee was placed between her butt cheeks and a golf ball was balanced on the top of the tee. Klein then took a whack, but he missed the ball and instead whacked her in the ass.
TMZ first broke the story last week, and now we've finally got video of the incident in question:

That's gotta hurt! What do you think, does she deserve compensation for her pain and suffering?