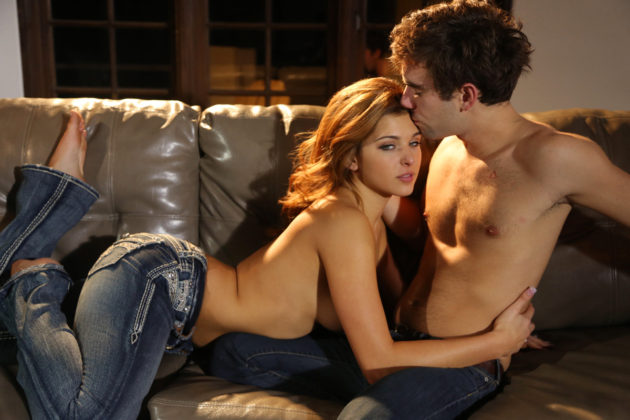 Mile High Media turns up the heat and invites fans to give into temptation with Forbidden Affairs: Vol. 6 – My Ex-Wife's Daughter, which takes the taboo level to the extreme!
Written and directed by James Avalon, Forbidden Affairs: Vol. 6 stars Leah Gotti, Molly Manson, Mercedes Carrera, Katie Morgan, Seth Gamble, Logan Pierce, and Steven St. Croix.
In the sixth volume of the hit series, Don (St. Croix), his wife, Heather (Carrera), and his son, Chad (Pierce), get an unexpected visit from Don's ex-wife, Theresa, played by Katie Morgan. Theresa brings along Don's gorgeous stepdaughter, Camille (Gotti), who may be the biggest temptation of Don's life. Even though Don and Heather have an open marriage, some things are always off limits… and those forbidden fruits prove to be the sweetest.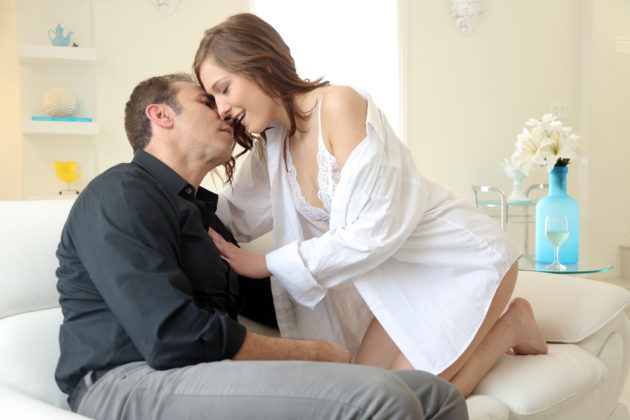 "We're happy to have Katie back filming movies for the adult industry," says director James Avalon. "I knew she was perfect to play Theresa, and she definitely delivered… and her sex scene with Mercedes and Seth is amazing!"
Sweet Sinner movies are some of my favorites, with real lovemaking, real orgasms, and true chemistry that is undeniable. I've watched the trailer (more than a few times), and let me tell you, it looks freaking AMAZING! This is one movie that I will definitely be picking up.
>> Order your copy of Forbidden Affairs 6 today!