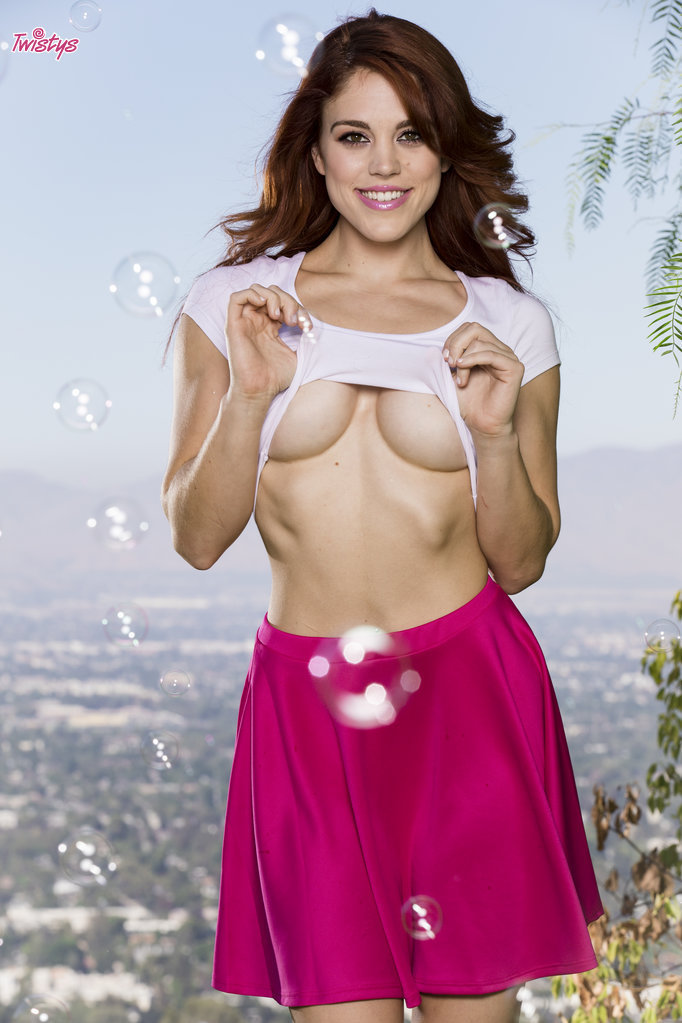 Twistys has unwrapped the ultimate treat. Molly Stewart turned up the flavor throughout 2019 and has been crowned Twistys' first ever Treat Of The Year!
Molly's irresistible cheeky smile, washboard abs and coquettish personality have been integral in the brand's growth since her Twistys debut two years ago. The stunning redhead was featured in 15 tantalizing Twistys scenes in 2019, winning over the hearts of viewers, both old and new.
"My journey with Twistys has been wonderful. I've been able to meet so many wonderful girls and the directors have brought some really fun concepts to light," says Stewart. "It's been an enjoyable ride from start to finish and I hope everyone enjoys what's to come!"
"It's pretty awesome to be recognized for the hard work that I put into each and every scene. I love being able to please my co-stars and share that with my fans on such a large scale. I'm very happy to be named Treat Of The Year, it means a lot!"
Molly's road to TOTY has been paved by her dedication, constant enthusiasm and unparalleled work ethic, always up for a new and exciting challenge.
"I've been shooting Molly since early in her modeling days" says Holly Randall, one of Twistys most renowned producers. "I'm so happy to see how her career has progressed. I remember when she asked me if I would ask Twistys if they'd be interested in shooting her– and now look at her, contract girl and TOTY! Nobody deserves it more than Molly. She's the epitome of the modern adult model: someone who has full agency over her career and who truly embraces her sexuality and enjoys what she does. I'm so proud of her!"
The queen of girl-girl scenes has been keeping fans on the edge of their seats for a full year since she was named 2019 January TOTM. Molly is the personification of what a Twistys Treat should be: fun, sassy, and mouth-wateringly sexy.
"2020 is going to be an adventure and I hope to take you all along with me! That's the great joy of the internet. Lots of new scenes will be dropping this year and I'll be filming some amazing content! I'll also be traveling the world, hooking up with friends… in ways you may enjoy seeing… and seeing new things," says Stewart on what the new year has in store.
Make sure you check out Treat of the Year 2019: Molly Stewart, featuring Desiree Dulce, which premieres on January 22, 2020.