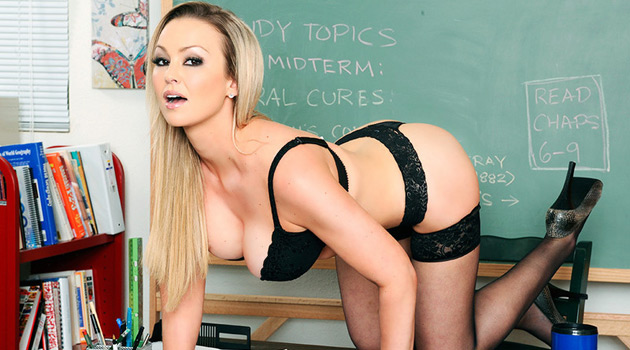 For many people, pornos are all about fantasy – either to escape from reality, or to turn real life situations into sexy encounters. Nowadays, porn stars must be masters at not only banging, but also at acting out roles to properly set the scene.
Now while many people aspire to be doctors, lawyers, and astronauts in real life, if one wants to get into porn, according to a recent study by adult entertainment website Pornhub which looked into what occupations were most searched among its users, they should consider "becoming" teachers, babysitters or nurses.
According to the study, which was collaborated on with Digg, the number one occupation that Pornhub users search is teacher, which nearly doubles the next popular one, babysitter. They are followed closely by nurse, secretary and cop, and a few others you might expect like cheerleader, model and gymnast.
So much for those old porn clichés like pizza delivery boys and plumbers.
The following chart breaks down their findings: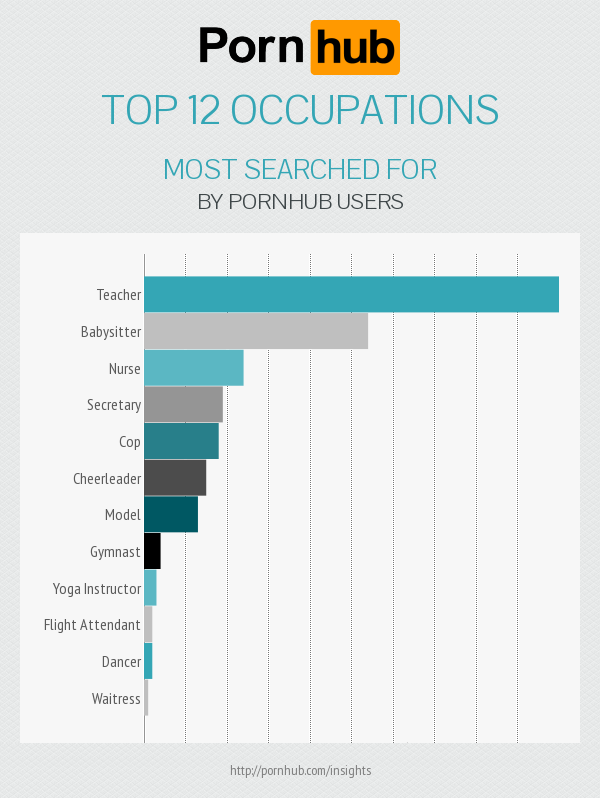 While I don't really get the cop fantasy, I'm totally down with them on the other 11.. 🙂