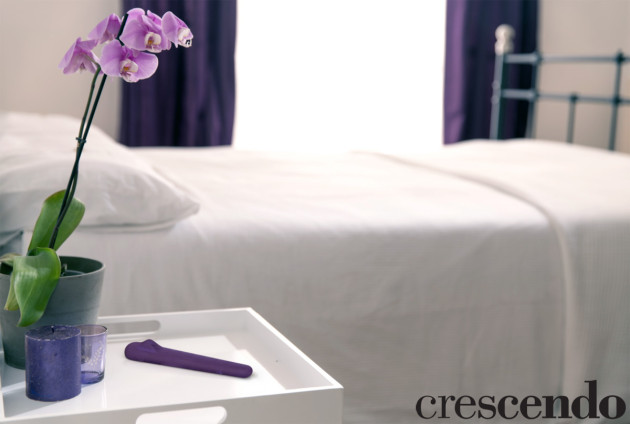 When it comes to sex toys, there's certainly no shortage of options out there for women. But the founders of MysteryVibe know that every woman's body is uniquely different. With that notion in mind, they designed the Crescendo, a revolutionary new vibrator. Unlike other products on the market that only offer a one-size-fits-all model, Crescendo is built to flex and form to the user's body and offers an unlimited array of customized vibrations through its smartphone app for a truly personal experience.
With its advanced technology and stunning design, Crescendo provides users with numerous features never seen before in an adult toy:
Fully Bendable Form Factor
Crescendo is beautifully seamless and can be bent into countless exciting shapes – 'I', 'C', 'S' or anything in-between. It can be bent and re-bent innumerable times without losing its shape and hardness so you can make it conform to your body and every desire.
6 Motors and Smartphone App
Crescendo comes with six powerful yet quiet motors that can be individually programmed through the app. The app uses a 'music-mixer style' interface to enable users to individually set the vibration patterns for each of the 6 motors. Through this app, users can download or create their own vibrations and transfer them wirelessly to Crescendo.
Wireless Charging
'Crescendo' comes with its very own induction charger that can also be used to charge many modern smartphones. Having no need for ports, holes or exposed parts means that 'Crescendo' is completely waterproof and can be enjoyed in the bath or shower. The high-capacity battery has been designed to run the toy at full intensity for 2 hours and last for at least 4,000 hours.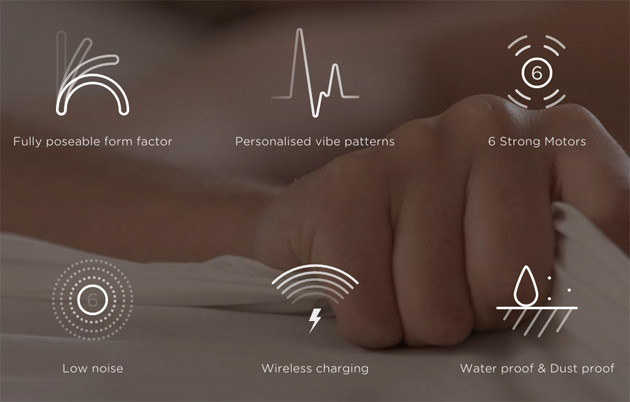 MysteryVibe CEO, Soumyadip Rakshit said, "We wanted to make Crescendo as personalizable as possible, in order to make it the world's first truly adaptable sex toy. Crescendo also comes with its very own beautiful music-mixer style smartphone app, so you can literally feel the music."

"At MysteryVibe, we know that one size does not fit all. When it comes to pleasure we genuinely want to empower people to take control of their own experiences. We're passionate about our vision and want to use the latest in technological innovations to create next-generation adult toys that offer a completely adaptable sensual experience."
If you're interested in picking up a Crescendo, MysteryVibe is currently running a crowd funding campaign on BORN.com, with deliveries expected in November 2015. Right now, early birds can get one for €99, which is a savings of €100 off it's retail price.
I'll admit it, I'm kind of tempted to get one of these for my girl, but I'm worried that it might make me obsolete..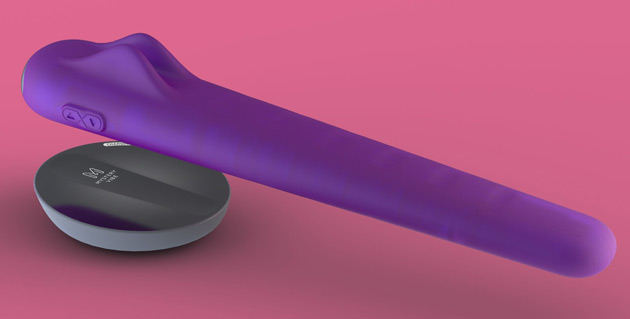 Now if manufacturers would just step up their game and make give us guys some more creative toys to stuff our dicks in.. While I like my Fleshlight just fine, I wouldn't mind a little variety now and then. 🙂