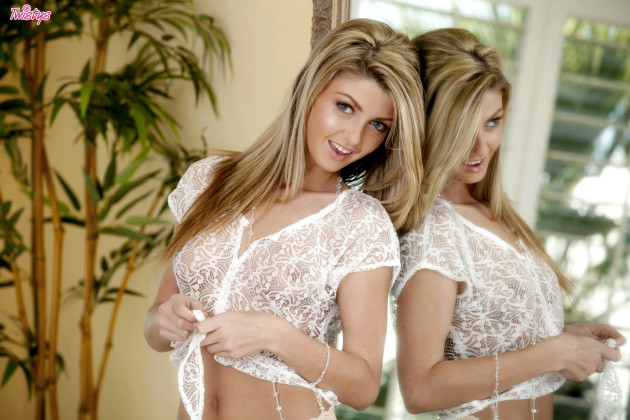 On occasion, we come across a girl that makes us fall in lust so hard we can't help but to tell the world about her. That girl is Staci Silverstone, and she's exactly what you need. She's cute, petit and sexy wrapped in one hot blonde you can't resist. Her tits are small, but perky. Her ass is firm, but plump and juicy. Her pussy is immaculate and pristine like untouched wilderness except the valley is mowed down real nice. This horny sex-kitten isn't afraid to try anything, and no matter what scene she's in, Staci always cums with an appetite for a dick sliding in her wet pussy, taking it on with moans and groans of excitement.
Gorgeous and soft, all-natural babe Staci Silverstone has delicious silky curves that beg to be squeezed. Her plush round ass is oh so creamy and smooth. She spreads like butter and moans whenever a cock presses into her tight pink holes. Her pretty face with little pouty lips and big blue eyes are complemented by her full young tits. Staci's favorite position is ass in the air, and her throaty moans and sighs as she gets plundered are always noticeably erotic. This girl has got a mouth on her as quick with a comeback as with a teasing lick, and she is guaranteed to keep you on your toes.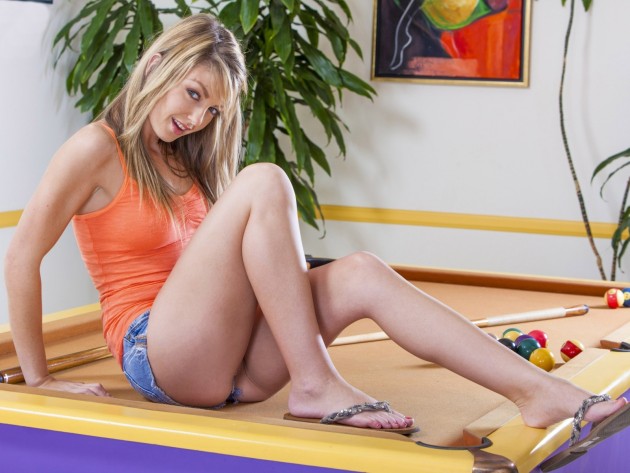 Staci Silverstone shines like the porn star she is, with big blue eyes that are screaming "Fuck Me!" She rides and glides over big dicks, and loves to have her pussy dined on. This hottie will fill your fantasy while she's filled with a big dick, taking a hot load of cum, just the way you desire! And that's why we decided to make Staci Silverstone our latest Porn Star Of The Week!
You can check out a work-safe gallery of Staci Silverstone below:

Wwant to see more of her hardcore scenes? Then head over to Adult DVD Empire to see all of her movies!