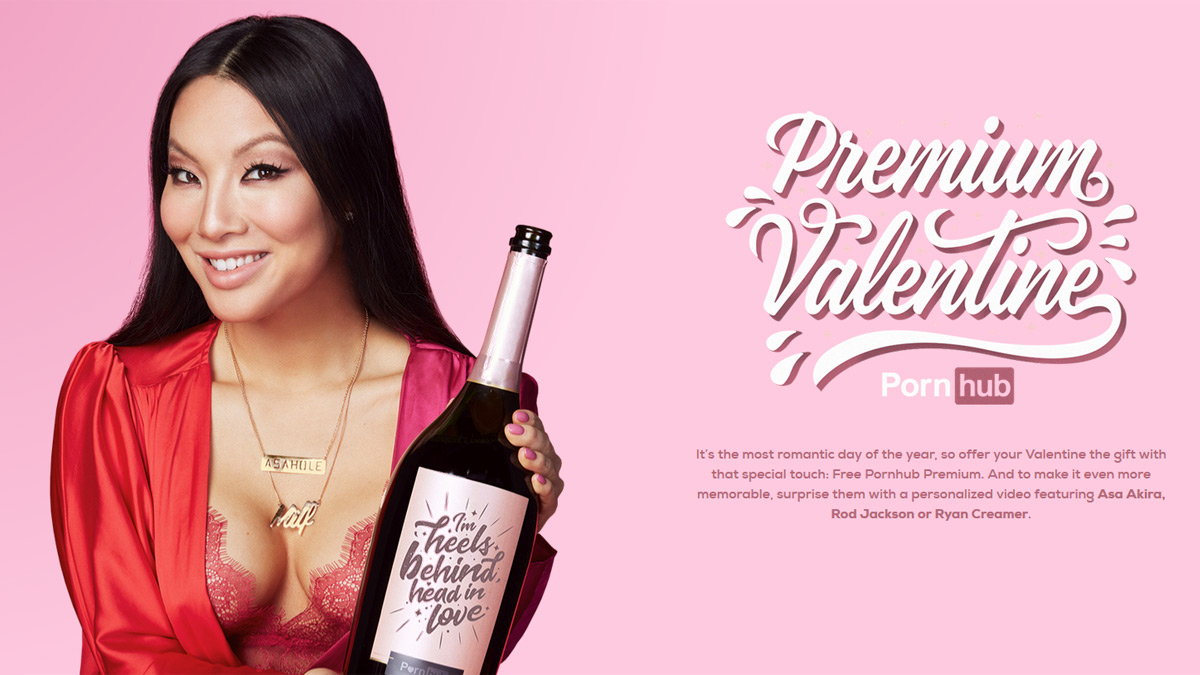 Pornhub has a long standing tradition of offering Pornhub Premium, the company's high-definition, on-demand premium subscription service, free of charge to its single fans on Valentine's Day, as couples shouldn't be the only ones busting a nut on V-Day!
"We're about getting people in the mood – it's something we do for 120 million visitors every day. What gets people in the mood more than Pornhub?" said Corey Price, VP of Pornhub. "That's why we're making Pornhub Premium free for anyone to access for the holiday. Whether you are spending the holiday with a significant other or loving yourself solo, we want to lend a helping hand so everyone feels the love this Valentine's Day."
Last year, over 3 million accounts took advantage of ree Pornhub Premium, and who can really blame them. Unlimited amounts of free porn, and you don't even need a credit card to sign up? Sounds like quite a deal to me!
In addition to the free smut, Pornhub has also launched a video generator that will allow fans to send personalized video messages to their loved ones this Valentine's Day. The videos feature special messages from adult stars Asa Akira and Rod Jackson, as well as Ryan Creamer, the man behind Pornhub's most wholesome videos.
And last but not least, Pornhub will be opening its first Valentine's Day Pop-Up Shop in New York City's Lower East Side from February 13 to 14. Available for purchase will be specially branded gifts including chocolates, flowers, mugs, apparel, and teddy bears, among other items. All purchases will include a gift card for a one month membership to Pornhub Premium, There will be guest appearances from Pornhub Brand Ambassador and industry legend Asa Akira, alongside several models from Pornhub's Model Program.
Guess I know what I'll be doing on Valentine's Day.. 😀