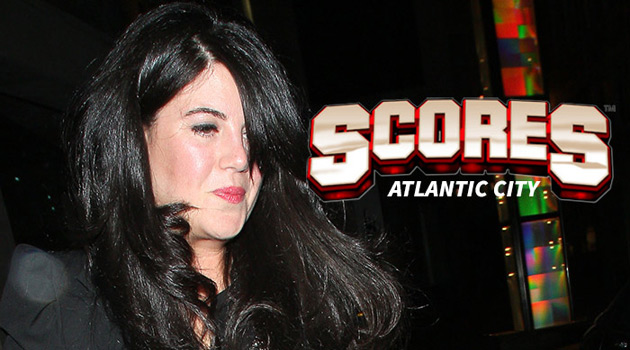 According to TMZ, Monica Lewinsky has just been offered a six-figure job at Scores Atlantic City, and she won't even have to get naked to earn the dough. SCORES CEO Mark Yakow says he made the offer after reading a recent Vanity Fair article, where Monica complained that she can't get jobs because of her history in the Oval Office with Slick Willie.
The hostess job in their Sports and Cigar Bar pays $100K a year and doesn't require stripping, but Yakow's only giving her until Saturday to accept.
So to recap, Lewinsky's got an offer to handle big bills in the cigar biz. Sounds like easy money, hope she doesn't blow it!