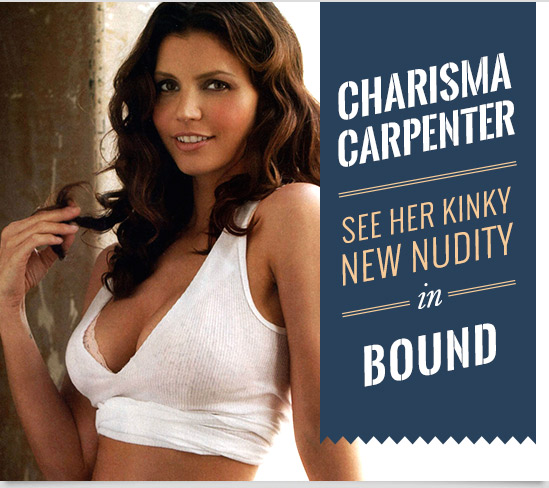 Charisma Carpenter captivated boob-tube viewers as Cordelia Chase on Buffy the Vampire Slayer. Before her sexy TV stint in Sunnydale, Charisma scored big as a pom-pom-shaking NFL cheerleader for the San Diego Chargers. Who wouldn't want to score with Charisma's tits and butt pumping up the fans?
After a Playboy nude photo layout, the exotic beauty Charisma made her naked movie debut in the action flick Flirting with Danger, showing off her amazing ass in all its sculpted perfection. And now she's showing off her kinky side in Bound, a 50 Shades of Grey type movie full of BDSM and other naughty stuff.
Here's a trailer for Bound to whet your appetite:

Come watch Charisma's scintillating sex scenes on Mr. Skin, you'll be glad you did!