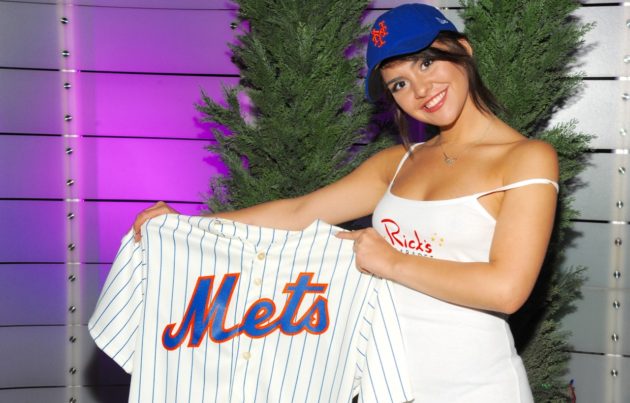 A viewing party was held for NY Mets fans on the Rick's Cabaret NYC Roof Deck and Cigar Lounge. The fans watched the game on the club's flat-screen TVs and then celebrated the team's victory with the beautiful Rick's Cabaret NYC girls who wore Mets outfits—and then stripped out of them!
"The Roof Deck is a great place for a party," purred Rick's Cabaret NYC girl Lindsay. "All of us love the home town teams, and when the Mets beat the Miami Marlins everyone was so happy!"
"The Champagne was flowing and there were so many hot girls," cooed Rick's Cabaret NYC girl Marlene. "Oh, and everyone loves the food prepared by Chef Franklin Edwards."
Rick's Cabaret NYC is the club of choice for an upscale clientele including Wall Street bankers and brokers, numerous celebrities, and pro athletes from all the major sports. The club is legendary for its stunning array of over 100 exotic dancers daily, warm hospitality, and VIP services.