Rumors have been circulating about an outrageous new Tila Tequila sex tape, and they were confirmed this morning when Vivid Entertainment released Tila Tequila: Backdoored and Squirting.
This new triple-X feature is Tila's first movie with a male partner, and it follows Tila Tequila Uncorked, her wildly successful all-girl threesome from back in 2011.
As the title suggests, we're going to be treated to some anal, as well as some squirting this time around. Filmed in a plush hotel suite, the new film reveals a very different Tila; she is clearly full of high anticipation when she greets her partner at the door dressed in cutoffs, a sleeveless midriff top and black stilettos.
Here's a quick work-safe trailer of the video:

There is nothing reluctant or timid about Tila as she flirts with the unidentified man before leading him to the bedroom. The star who was known for her shyness is nowhere to be seen as she quickly strips to a lacey black thong that shows off her petite and perfect body. Then she ravages her partner in a no-holes-barred sexual marathon than ends in a wet and wild climax.
"Tila is so obviously enjoying herself as she films TTB&S, it will be impossible for the viewer not to share her enthusiasm," says Steven Hirsch who heads Vivid. "It quickly becomes clear that Tila could have had a successful career in the adult industry if she chose that path…and who knows, she just might one day."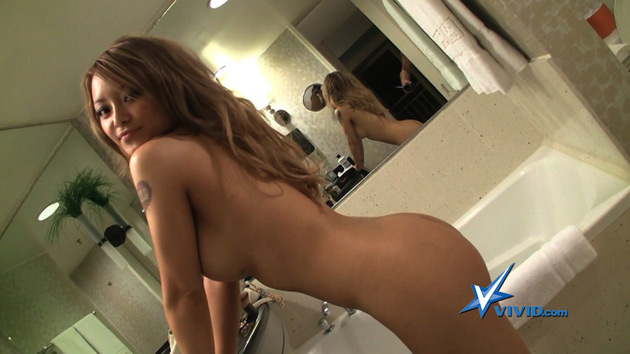 The multi-talented singer-songwriter-model-actress-author rose to fame as host of A Shot at Love with Tila Tequila, a runaway success bi-sexual-themed MTV reality show. Her star only rose as she further has explored her sexual boundaries through adult features for Vivid.
I'm pretty excited to check out this title, as Vivid Celeb's been knocking it out of the park with these celebrity sex tapes. The video is available online and in stores nationwide now.
If you've seen the video already, leave a comment and let us know what you thought of it!