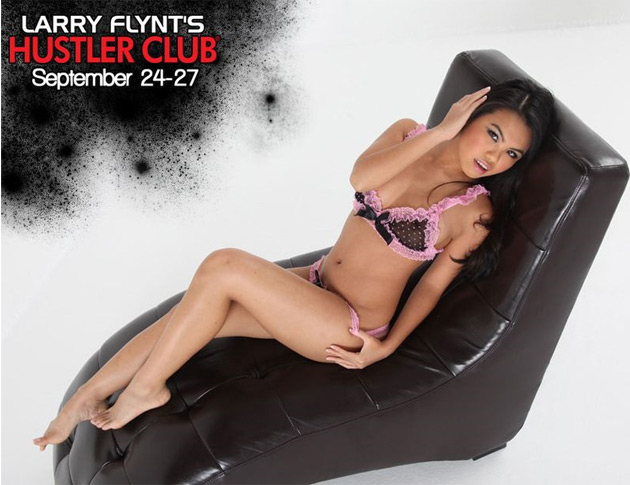 The seductive Cindy Starfall is set to take the stage of Larry Flynt's Hustler Club from September 24th-27th in Las Vegas for their 4th anniversary party. Offering "a heady air of possibilities" the 70,000 square foot club boasts an astounding elegance for their multi-level, five bar, and oasis crowned facility. Home of an epic see-through glass catwalk for viewers on the first two floors, private suites and sky boxes, and a ground floor with multiple stages, Larry Flynt's Hustler Club offers something for every party-goer and now, they present the fan-favorite feature dancer, Cindy Starfall.
"Dancing for fans at the Hustler Club isn't like other venues – it's a multi-level party that just keeps on going," Cindy explained. "When I take that stage, the atmosphere will not only be killer, but my dancing will make it even hotter. I've been working on some new moves for this one, so fans aren't going to want to miss out!"
Larry Flynt's Hustler Club is located at 6007 Dean Martin Drive in Las Vegas, NV and more info on Cindy's appearance (and others, including Katie Morgan, DMX, Naughty By Nature, and Coolio) can be found on the club's website.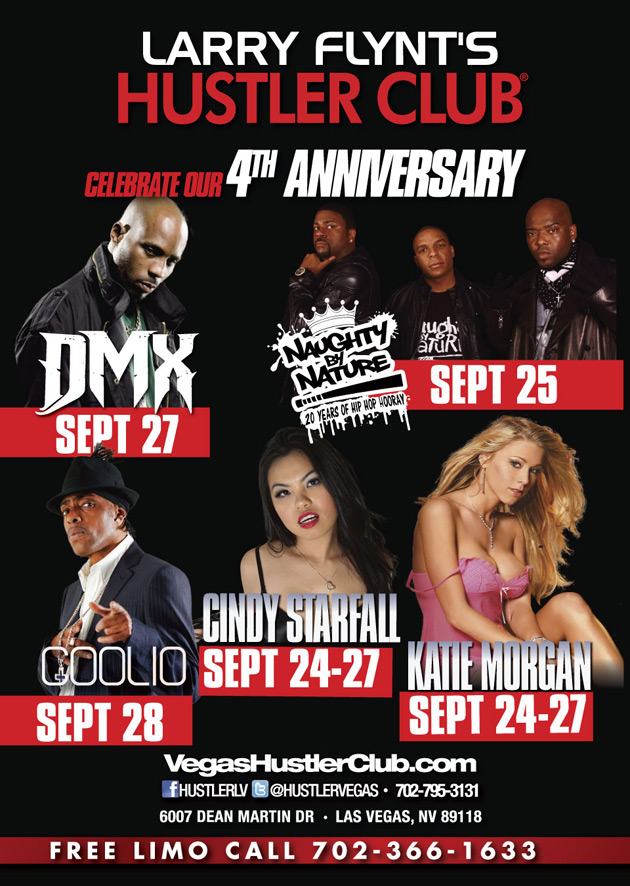 During the anniversary event, Cindy will offering signed 8x10s, DVDS, sexy private dances, and her line of 'Unchained Desires' t-shirts at the club. And to stay in tune to Cindy's every move and naughty moment that weekend, be sure to follow her on Twitter @CindyStarfall.
And, as a special treat just for Cindy Starfall fans, those planning on watching the Asian hottie dance can get a free limo ride and gain free entry to her performances by using the MyCitiApp and browsing for "Loyalty Offers" under the Larry Flynt's Hustler Club page.
So hit up Vegas' hottest strip club September 24th through 27th to see exotic beauty Cindy Starfall at Larry Flynt's Hustler Club's 4th anniversary party!