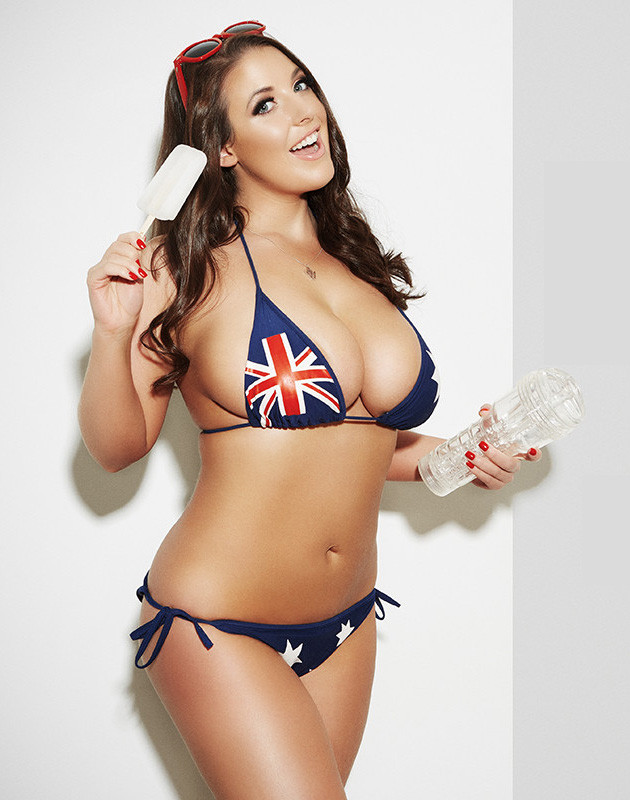 Adult entertainer Angela White will be appearing at the Sexpo convention this weekend, from November 5-8. Attendees can meet Angela, who will be signing posters at the expo. While there, fans have the opportunity to take a picture with the popular performer either clothed or topless.
And for those of you wanting a more interactive memento, Angela's best selling Fleshlight model will also be available for purchase at the show.
The internationally regarded star is thrilled to once again be part of Sexpo and is looking forward to meeting those that come to the Melbourne convention.
Angela's appearance times on the Adult Star Stage are as follows:
Thursday November 5th – 5:00PM-9:00PM
Friday November 6th – 5:00PM-9:00PM
Saturday November 7th – 4:00PM-8:00PM
Sunday November 8th – 2:00PM-6:00PM
Sexpo Australia takes place at the Melbourne Convention and Exhibition Centre located at 1 Convention Centre Place, South Wharf. Ticket and other show information can be found on the event's official website: http://www.sexpo.com.au.
Meet Angela White at Sexpo this weekend! If you can't make it to Australia, you can still get to know the sexy star by finding out more about her in Simply Pleasure's exclusive interview!