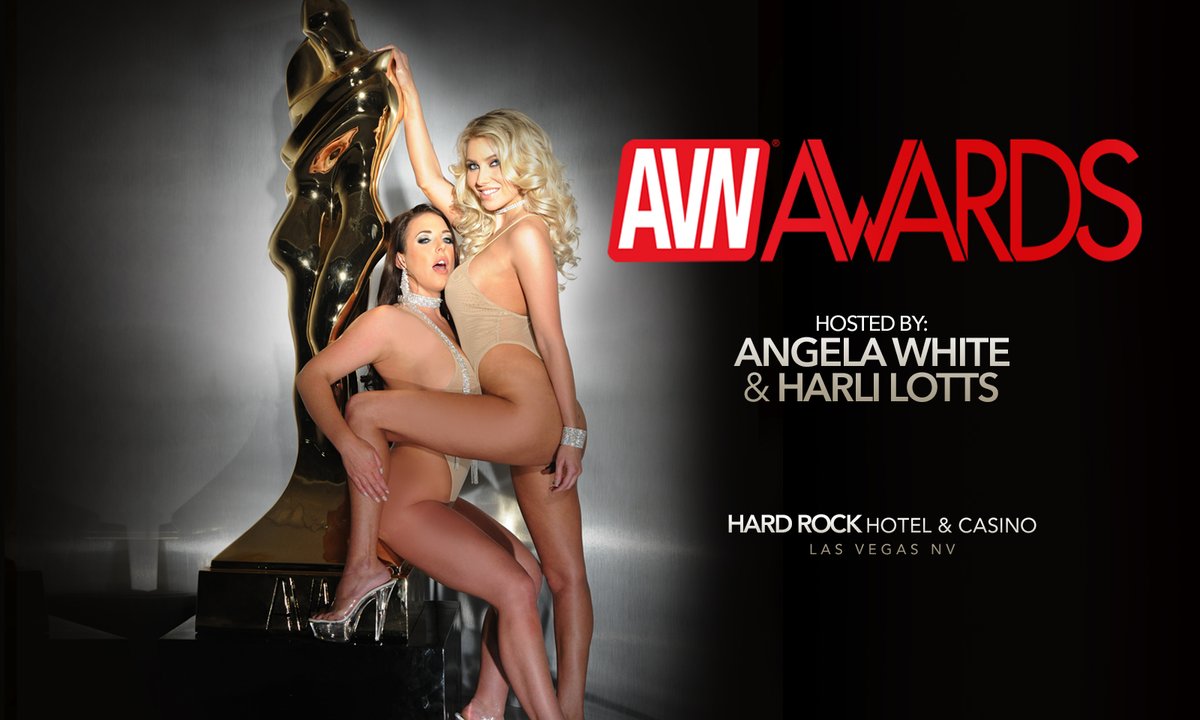 It's official, performer/director Angela White and cam star Harli Lotts will be co-hosting the 2018 AVN Awards Show next January in Las Vegas!
AVN Media Network CEO Tony Rios expressed his delight with the adult celebrities chosen to be the faces of the 2018 AVN Awards Show.
"Both Angela and Harli are superstars in their own right," Rios asserted. "They both have this wonderful mix of talent, beauty, brains and absolutely no aversion to taking risks. As we take the AVN Awards to yet another level in 2018, I can't think of a better combo to do just that."
Angela White is no stranger to the AVN Awards, having taken home multiple trophies the past two years and served as a presenter at the 2017 show. But she was caught off guard when she was asked to host the 2018 show. "I still can't believe it, actually. It still feels like a dream," White said. "I was absolutely shocked when I came into the office and Tony gave me the news. Even now, talking about it, is it real?"
Harli Lotts, who in just two years has become one of the top names on MyFreeCams.com, also made quite an impression at the AVNs last year, when she and fellow MFC performer Kati3kat decided to "pull a Kanye" if one of them were to win the Fan Award for Favorite Cam Star. When Kati3kat's name was called, Lotts jumped into action, grabbing the mic while Kati3kat acted out the part of a sideswiped Taylor Swift.
Angela White & Harli Lotts are sure to put on a good show, and I can't wait for the 2018 AVN Awards Show, which takes place on Saturday, January 27, 2018.