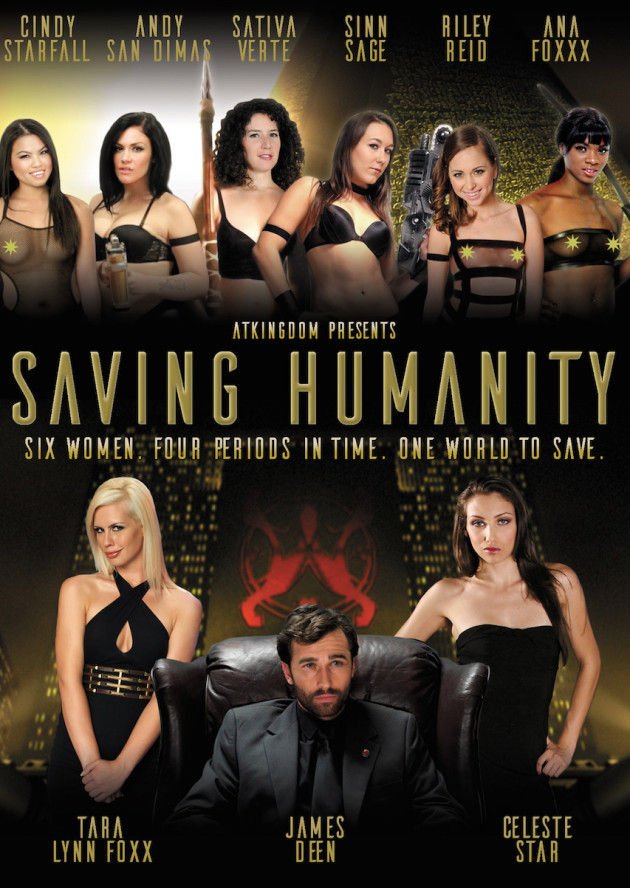 ATKingdom has just released the official trailer for their sci-fi epic feature Saving Humanity. The movie has been a two-year endeavor for the ATK team, and Saving Humanity takes adult filmmaking to another level in terms of production values and continues their effort to push the boundaries between adult and mainstream markets.
Saving Humanity follows four women in different time periods ranging from the prehistoric era to 2054 as they battle the evil President Weinstein. The film features choreographed fight scenes as well as a choreographed dance number with an original song.
"This film is a major milestone for ATKingdom," says Operations Manager Melissa Campos. "It's our first feature since Revenge of the Petites, and we applied everything we learned from that movie to produce the best film we can. We shot for 13 days around the clock and once I saw the finished product I knew the long hours we put in were worth it. I could not be prouder of our actors and actresses, or our talented production team. I truly think Saving Humanity will have mainstream as well as adult appeal."
You can watch the work-safe trailer for Saving Humanity here:

ATKingdom's second feature-length film stars James Deen, Celeste Star, Skin Diamond, Sinn Sage, Riley Reid, Tara Lynn Foxx, Anna Foxxx, Sativa Verte, Anthony Rosano, Andy San Dimas, Cindy Starfall, Alex Chance, Ela Darling, Seth Dickens, and Beryl Aspen.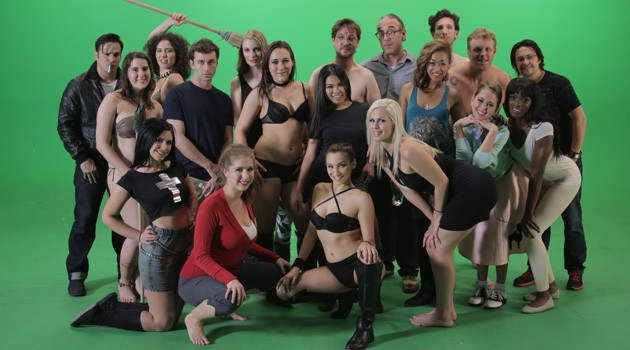 With an all-star cast and a storyline that actually looks pretty good, you can be sure that I'll be watching this when Saving Humanity is released!