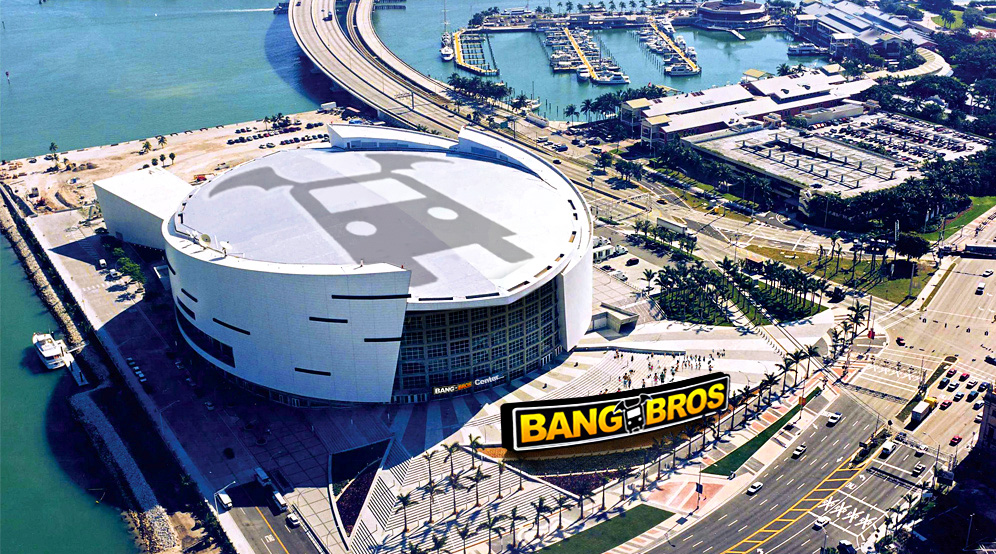 The American Airlines Arena has been the home of the Miami Heat since its construction in 1999. But American Airlines recently announced that they wouldn't be renewing their sponsorship. Now, a number of companies are hoping to secure those naming rights.
Among them.. BangBros, the Miami-based porn site that we all know and love. And they want to call the venue the BangBros Center (aka The BBC). Their offer? $10 million for 10 years of naming rights.
BangBros tweeted about their offer, and the company has also created a dedicated site for the BangBros Center, showing that they're serious about this.
Unfortunately, it doesn't look like the deal will happen, as Cleveland Superlative Group told the Miami Herald last year that naming rights are worth triple the $2 million that American Airlines paid. So BangBros' $1 million a year offer is way on the low side. But hey, stranger things have happened, so don't count them out just yet!
Fingers crossed! 🤞