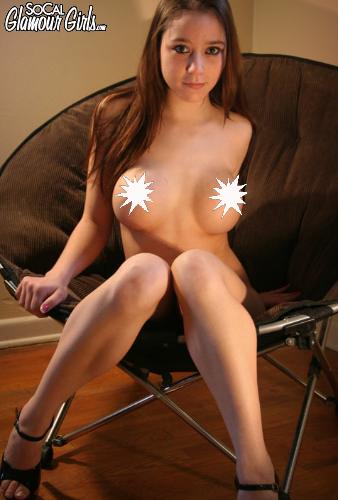 Meet SoCal Glamour Girls' latest stunner, the gorgeous Tasha Diamond. This small town girl from the East Coast might seem shy at first, but don't be fooled! She loves to laugh, party, and have fun.
Here's the type of guy she's looking for:
I like taller, bigger men who remind me of my father and know how to treat a girl right. Boys seem to love my special talents–I have no gag reflex and I am great at fantasy football. I love eating pizza and wings and playing Call of Duty: Black Ops in my spare time. I love sex in public and experimenting with a little light bondage.
There are a few sample photos below, but head over to SoCal to see the rest of her pics!