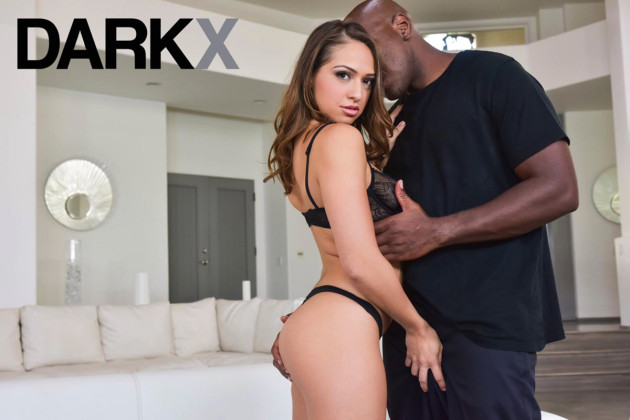 Award-wining director Mason and O.L. Entertainment are entering the interracial market with the creation of a new studio called Dark X, and it's accompanying studio website DarkX.com. Dark X is a further extension for O.L. Entertainment's awarded 'X' brands, Hard X and Erotica X, and offers Mason a new outlet for her exclusive hardcore content and stunning esthetics.
"O.L. Entertainment is presenting me with the opportunity to continue to explore creatively in a new market," says Mason. "It's been an incredibly fulfilling experience thus far with Hard X and Erotica X, and I'm looking forward to the fans seeing our new studio and providing valuable feedback. Dark X will continue to feature intense and passionate exchanges that our studios are known for, while not shying away from anal, DP's and Gangbangs. I'm very excited about this new project"
O.L. Entertainment will distribute content from Dark X through an array of platforms, including DVD, however DarkX.com will offer all exclusive content first, with 12 scenes available upon launch and weekly updates to follow. Mason's trademark scenes for DarkX.com will include a variety of themes including DPs, Gangbangs, and porn star hardcore firsts, boasting 3 Interracial firsts at launch.
"Dark X's goal is to approach the IR market much like we do with Hard X and Erotica X, presenting the most original and authentic content, unlike anything else out there, while appealing to a diverse crowd. We're looking to create new trends not follow what others are doing," says O.L. Entertainment head of production, Jon Blitt.
The 2015 AVN Awards Director of the Year, Mason, is critically and commercially recognized by her movies for Hard X and Erotica X. Listed as one of the top porn directors in the industry, Mason is renowned for her capacity to bring out the best in her performers, her visual aesthetics, art direction, and uncompromising gonzo style, now encompassing the interracial market with the launch of DarkX.com.