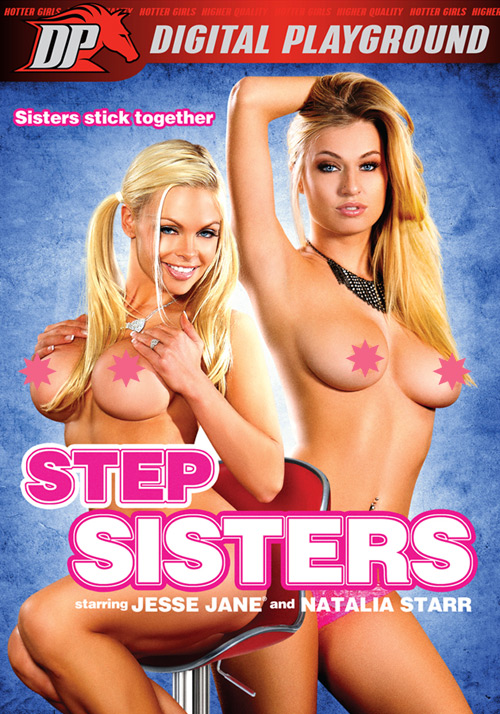 Digital Playground will be releasing Step Sisters, a comedy blockbuster starring contract star Jesse Jane and sexy Natalia Starr as new step sisters forced to get along and what's worse, get a job! It isn't easy for this blonde duo but somehow they manage to screw their way through. The film contains a total of five scenes and an A-list cast consisting of Jesse Jane, Natalia Starr, Ava Addams, Tommy Gunn, Karlo Kerrara and James Deen.
Here's the official synopsis of the movie:
Promiscuous Jesse Jane still lives at home with her mother, while closeted whore and daddy's little girl, Natalia Starr, lives with her father. Both of them are in for a rude awakening when their parents decide to move in together and force the girls to share a room! At first, they hate each other, but after discovering each other's sex toys, they become best friends. The good days are soon over after their parents force them to get a job, luckily the ladies get to do what they do best – fuck!
You can watch the hardcore NSFW trailer for Step Sisters by clicking here.
Natalia Starr raves about her time on set, "I had such an amazing time with Jesse Jane, Ava Addams and the entire cast and crew. Everyone was so nice and kind!" The comedy releases online on Thursday June 5th in the Member's Area, with an official street of June 17th.
I fucking LOVE Jesse Jane and Natalia Starr, so you better believe I'll be watching this!