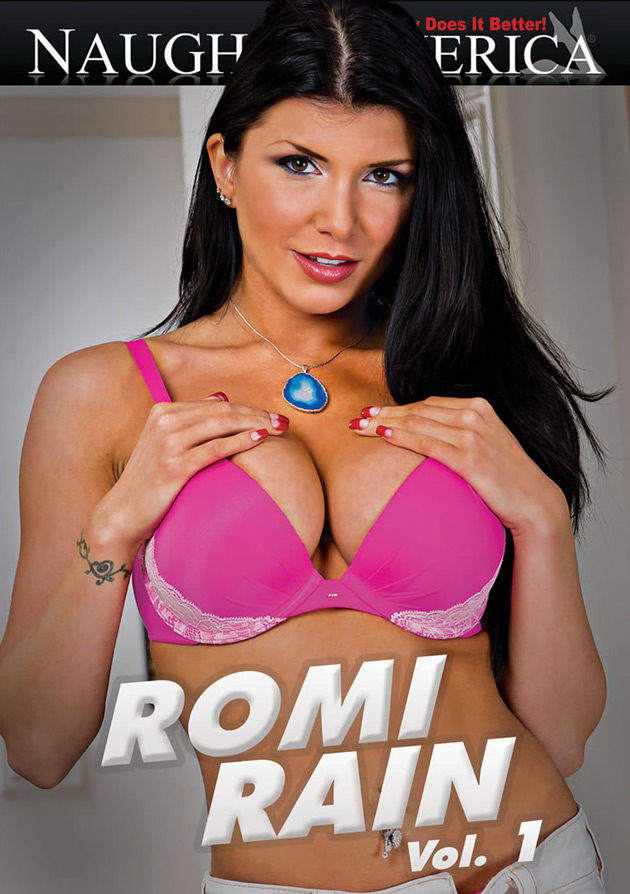 Pure Play Media and Naughty America have just released Romi Rain 1, a new title dedicated solely to the massive assets of sizzling starlet Romi Rain. This Boston native sexes up the screen with steamy scenes that showcase her perky tits and hot-and-spicy attitude, giving fans the kind of boob-bouncing boner fodder they expect from Naughty America.
Starring Romi Rain and gal pal Tiffany Tyler, this gonzo celebrity-themed title features hardcore fantasy play from start to finish. Fully clothed and flirting furiously, Romi Rain seduces and entrances as each piece of clothing falls to the floor until there's nothing left to hide. She gets on her knees, on her side, and up on top to reach every angle and satisfy every craving with a three-way finale that'll make every fan finish fast.
"Romi Rain 1 is the first installment of a series dedicated to this super-hot starlet whose stellar performances have garnered her a loyal fan base eager to take home all of her titles," aid Pure Play Media sales rep Mike L. "Naughty America picks the best scenes and scenarios for each of its star-centric titles, and Romi Rain 1 won't disappoint."
I only recently discovered Romi Rain, but I'm excited to explore her body of work in Romi Rain 1.