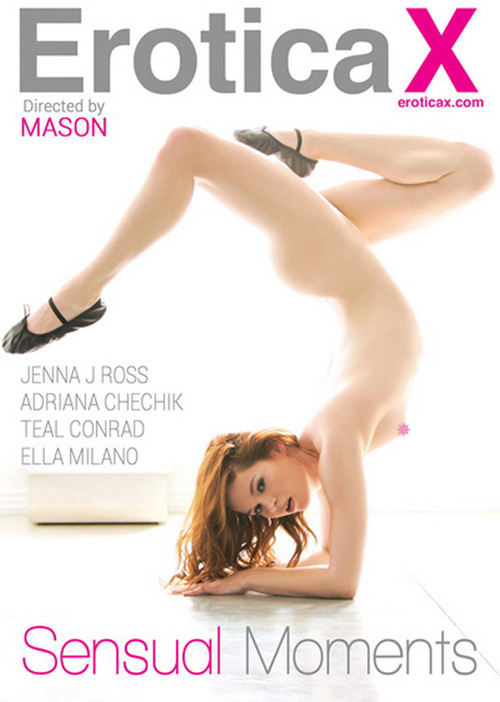 Sensual Moments, the newest erotic movie from award-winning director Mason is now available on DVD. Sensual Moments features four passionate, intense scenes from Erotica X, O.L. Entertainment's studio specializing in romantic sex scenes with authentic orgasms and exceptional teases scenarios.
Sensual Moments stars angelic and dexterous Jenna J Ross, as well as Teal Conrad, Adriana Chechick, and Ella Milano in an unforgettable coupling with James Deen. Each of these beautiful girls experience orgasmic, sensual, and intimate exchanges with a handsome stud of their choosing.
"It's been a blast continuing to shoot for Erotica X," said Mason. "I love capturing the sensual exchanges between the performers. The ballet set up with Jenna Ross was beautiful to shoot. She has amazing dexterity and grace and this really shone through in the way she danced. Teal Conrad was gorgeous rubbing oil into her body basking in the sunshine, and Ella Milano's sex scene with James Deen was one of the most intense scenes I have shot for Erotica X. I hope the fans really enjoy this movie!"
The NSFW trailer for Sensual Moments looks incredible, and I can't wait to check out the entire DVD!
>> Purchase Sensual Moments from adultdvdempire.com.