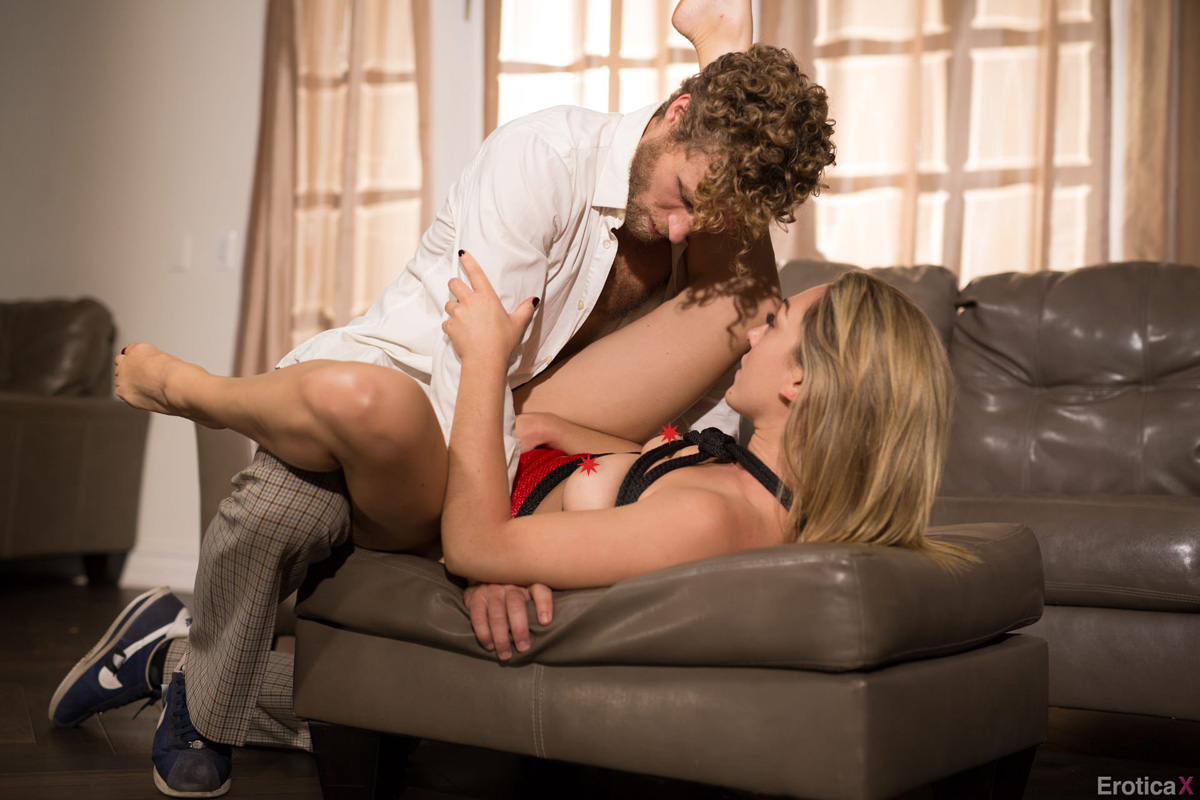 A few years back, Erotica X introduced a new series for BDSM-curious adults called A Taste of Kink, which featured young porn stars experimenting with spanking, bondage, role-playing, and more! I was a HUGE fan of their first movie, and I often wondered if/when they would release a sequel.
The wait is finally over, with Erotica X releasing A Taste of Kink 2 this week on DVD. James Avalon directs the much-awaited second edition of the BDSM-themed series, which features Vienna Black, Cherie DeVille, Mona Wales, Esperanza Del Horno and Lily LaBeau in four steamy (and naughty) scenes.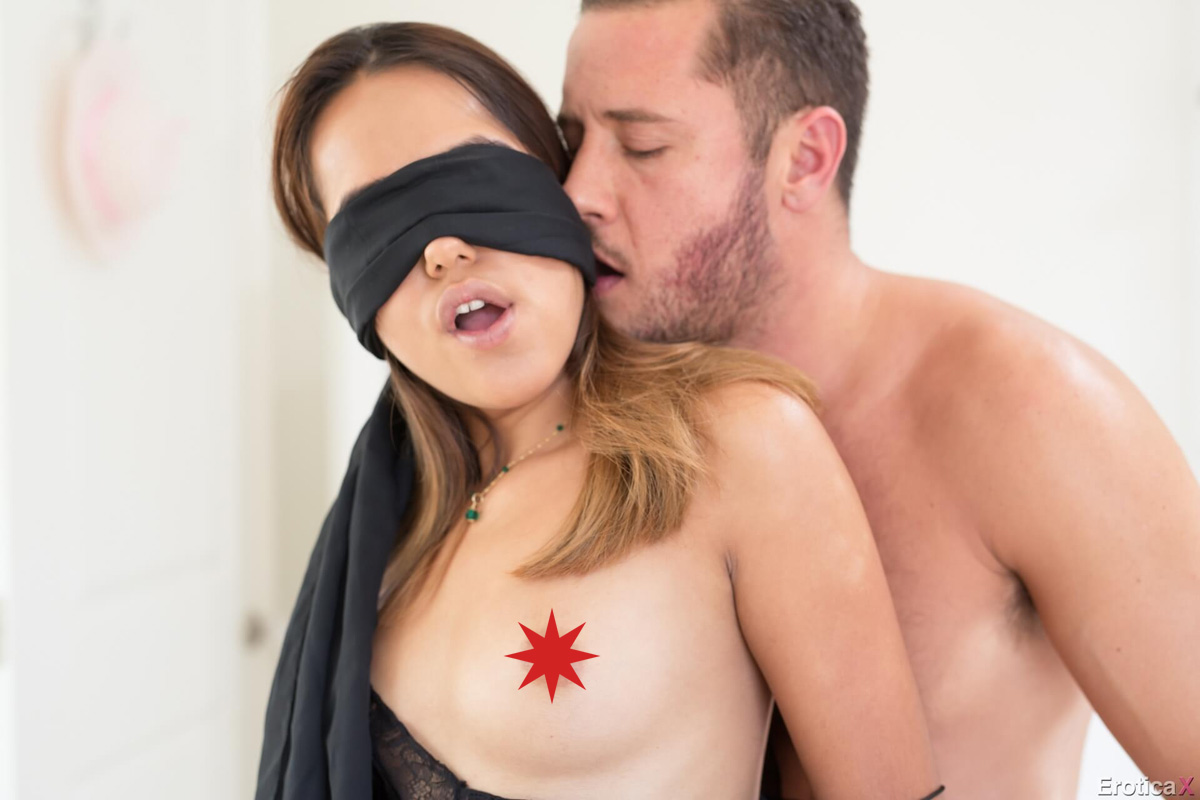 A Taste of Kink 2 features a range of sensual experiences that arouse and stimulate such as light bondage, teasing a peeping tom with licking and edge play, some sightless-touching with aural stimulation, to feeling the burn of hot wax on her erogenous zones…It's a little taste of kink for amorous adventurers.
"James Avalon explores the world of couples and their kinky fantasies coming to life, in this second chapter of the series," said Jon Blitt, head of production for O.L. Entertainment. "With leather restraints, melted wax and other sensual stimulation, these adventurous couples find intense passion and deep desire like never before. It's an extremely compelling second installment from a true erotic master."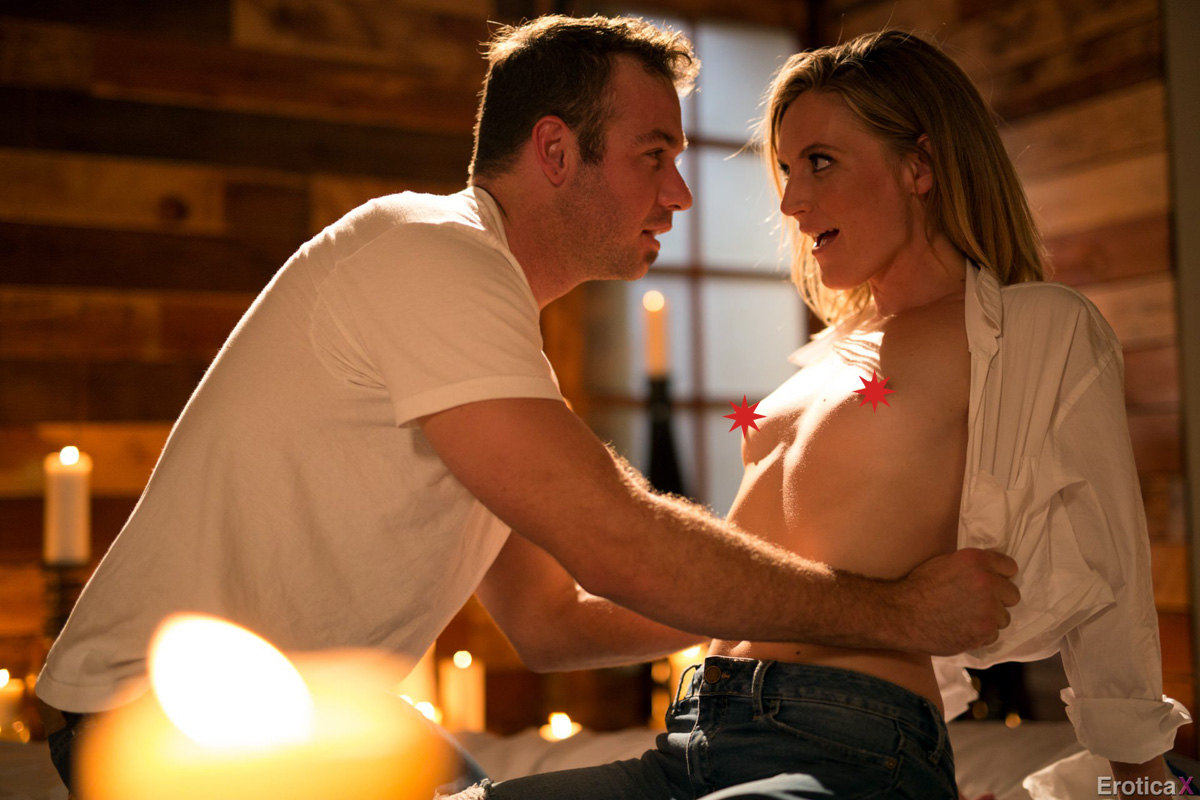 To view the trailer for Esperanza Del Horno's scene w/ Danny Mountain, click here. To view the trailer for Lily LaBeau's scene w/ Michael Vegas, click here. To view the trailer for Mona Wales' scene w/ Chad White, click here. To view the trailer for Vienna Black & Cherie DeVille's scene w/ Sergeant O'Hara, click here.
A Taste Of Kink 2 is another great movie for couples looking to explore the world of BDSM and spice up their sex life with a little alternative play. I highly recommend it!
>> Order your copy of A Taste Of Kink 2 today!