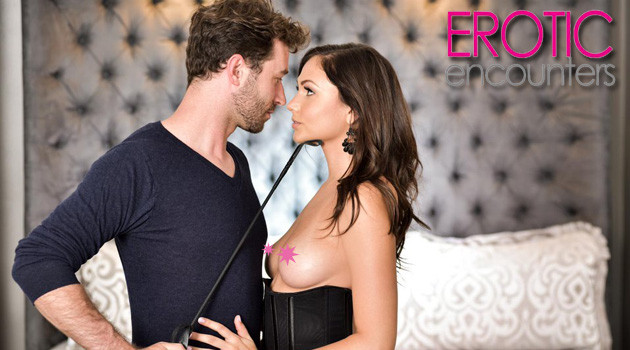 Erotica X and director Mason continue to raise the bar with each new movie they release. And now they're back with an all-new series, Erotic Encounters, which features the most erotic sexual encounters with the sexiest adult stars.
The first volume of Erotic Encounters stars Dillion Harper, Lily Love, Jezabel Vessir, and Ariana Marie, who's featured on the cover. The movie includes four unforgettable vignettes of love, lust, and desire, along with beautiful art direction captured in crystal clear HD.
"Mason has created another gorgeous series that is going to cause more and more couples to stay in on the weekend and enjoy an adult movie that will turn on both women and men," says Jon Blitt, O.L. Entertainment's head of production.
Need proof? Just check out these trailers from the movie: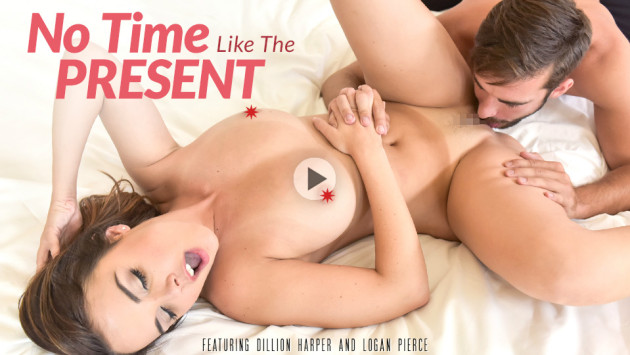 Time sometimes gets away from Dillion Harper and Logan Pierce; everyday tasks distract from the present moment. They pose the questions: 'Do you think there will ever be time for us'? They realize of course that there is no time like the present! You can watch the NSFW trailer for "No Time Like The Present" here.
Ariana Marie is in for a surprise today when James Deen comes home early from work with something very specific in mind. The couple had previously discussed spicing things up a little and when Ariana sees the lingerie and toys that James has brought home, she knows today is that day. James undresses her before sliding her into a waist-cincher, heels and a blindfold. You can watch the NSFW trailer for "Role Play" here.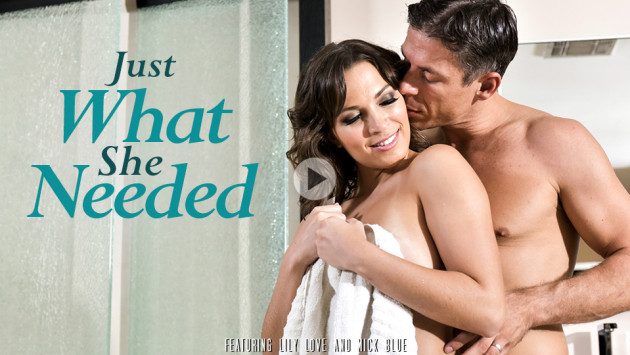 Lily Love soaks in the bath, trying to relax after a long stressful day; Mick Blue knows exactly what she needs to take her mind off of it all. Taking her by the hand, Mick draws her out of the tub and into his arms, making her come over and over again, leaving her worries far behind her. You can watch the NSFW trailer for "Just What She Needed" here.
Like I told you, this movie looks pretty amazing! And why not? Erotica X and Mason have rounded up an all-star cast for four of the most erotic sexual encounters around. This is one movie you'll want to watch over and over again, so order your copy of Erotic Encounters today!