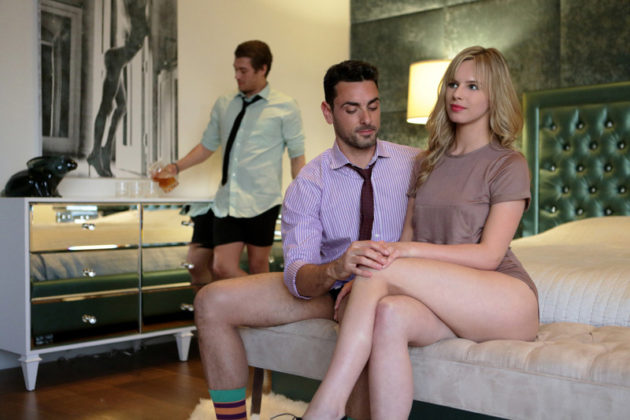 Adult superstar Jillian Janson shows off her love of sex in The After Party. Directed by Colette, the movie features a jaw dropping performance from Jillian in which the celebrated seductress opens herself up for a double penetration scene that climaxes with her receiving an anal cream pie.
Two dorky guys in suits score a VIP table with bottle service at a hip night club on the Sunset Strip. Lucky for them, the illusion of wealth attracts beautiful girls, even for lame guys like them.

Before long, they've scored a superhot blonde – Jillian.

After some smooth talking and more than a few drinks (guys and girls – do not try this at home) they end up back at her place for a nightcap.

The lights go out, and then the crazy stuff starts to happen. It's the after, after party!

Horny as hell, Jillian decides to fuck both of them – at the same time!

She fucks one and sucks the other, before letting them drill her pussy and her gorgeous ass until sunrise!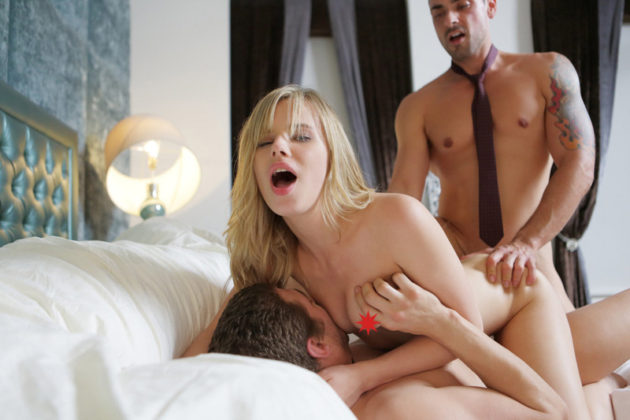 "I don't want to say this video parallels my real life experiences, but let's just say I have had my share of wild nights," said Jillian. "It was a hot movie to make and the sex was unbelievably fun to shoot."
This movie has it all.. Anal, threesomes (MMF & FFM), DPs, squirting, and even anal creampies, along with 6 of the sexiest porn stars in the business. Just wait until you see how crazy things can get at The After Party.