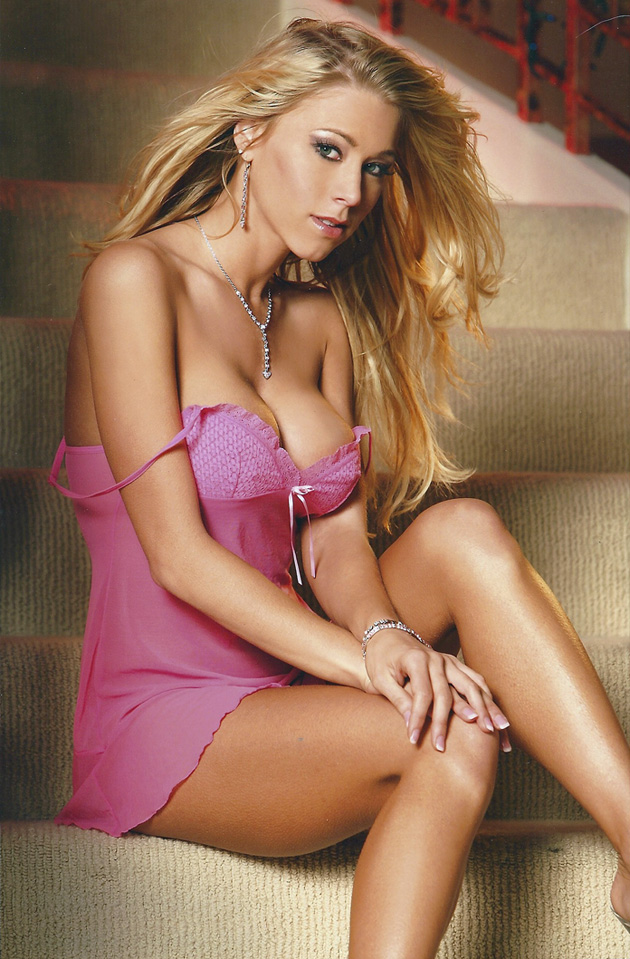 Katie Morgan, the perky blonde dynamo and adult actress best known for her long-running series of specials and documentaries about sex on HBO and for her role in Zack and Miri Make a Porno, begins her own show starting March 2nd at 1pm PST on Vivid Radio, the world's most listened to adult radio network.
Having Sex, with Katie Morgan will air weekly on Wednesdays and will be a lively, upbeat interactive hour of conversation with her old and new fans, friends and guests from adult entertainment and Hollywood. The show will be available on VividRadio.com and on the SiriusXM app channel 791.
With 9 HBO specials hosted in the nude, a role in Zack and Miri Make a Porno, hundreds of adult films and a large, diverse following on social media, Katie's fans have gotten to know her pretty well!
"I just love connecting with people!" said the bubbly blonde. "I'm really looking forward to being back on the air live!" When asked if she plans to do her show naked, Katie said, "I'm down! I'm completely comfortable in my own skin, so who needs clothes?"
With her distinctively pitched voice Katie should be immediately familiar to listeners. "My voice is probably my most recognizable feature," she says. "I've even been recognized by fans through the drive-through speaker! It's been described in lots of ways, but the one I like best is 'cute,'"
"We are delighted to have Katie join our network. Her enthusiasm for life and for sex is definitely contagious and we didn't think we could get any more passionate than we already are," said Vivid Radio's Farrell Hirsch.
Vivid Radio celebrated its 2nd anniversary last year. It's the only network to offer 45 hours a week of original live adult programming hosted by 21 legendary and current top adult performers. All of the programming is archived and can be accessed at your convenience. To see schedule & photos of hosts, visit VividRadio.com.