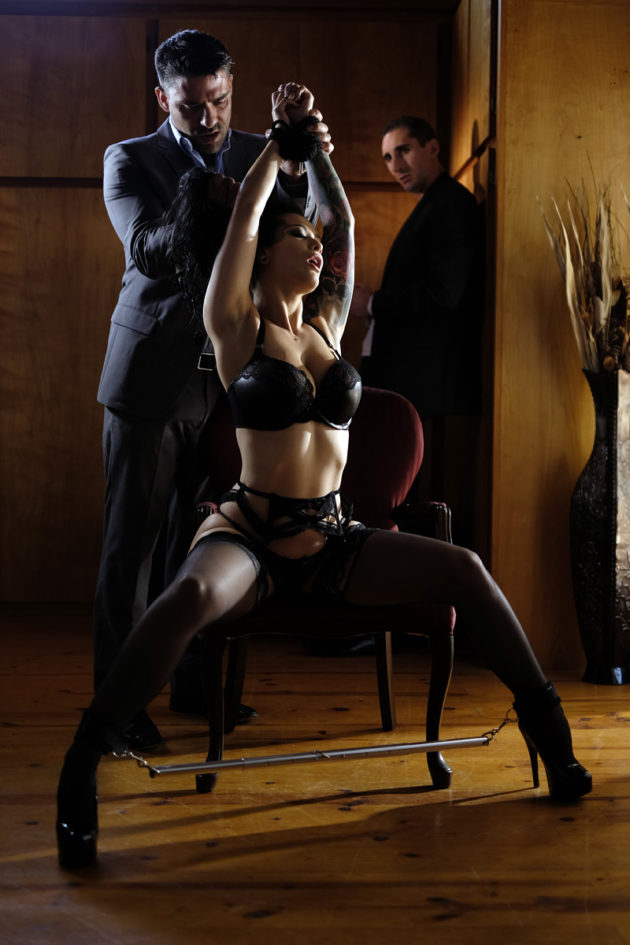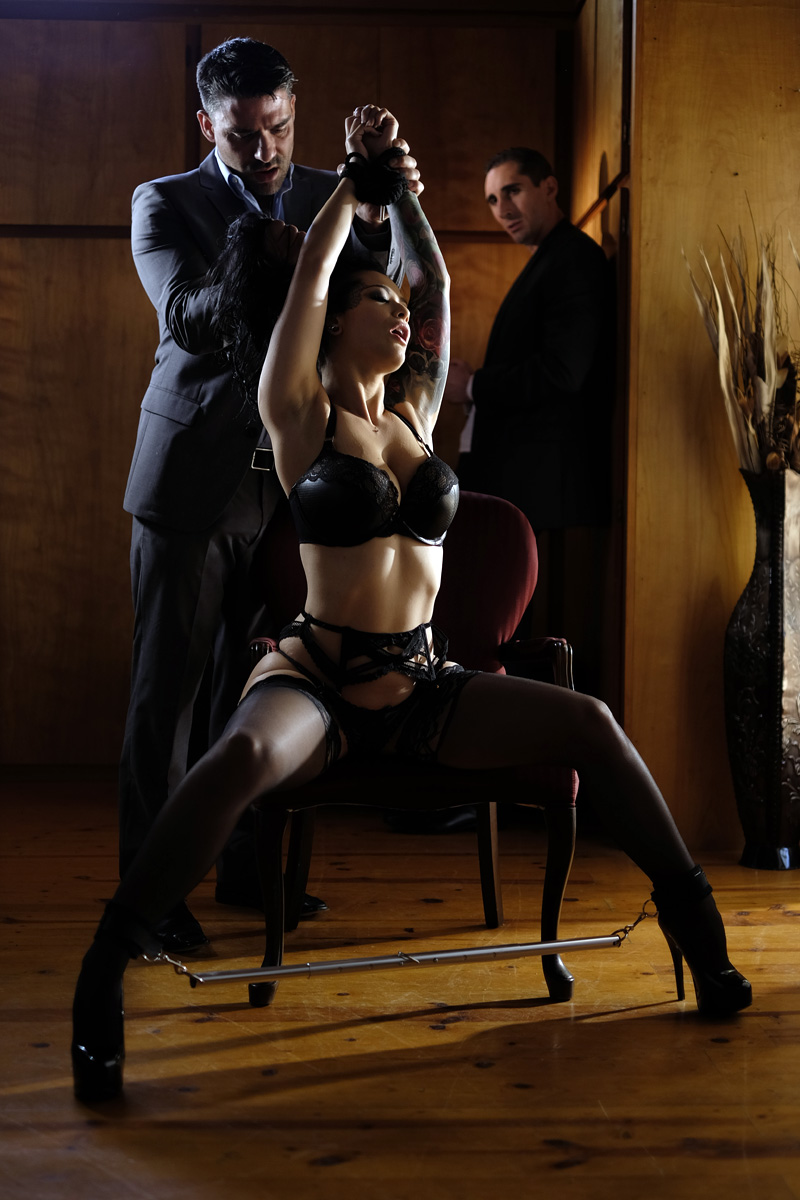 Are you a fan of hotwifing? How about BDSM? If you answered Yes to both of those questions, then you're in luck, as New Sensations' new release Hotwife Bound combines 2 of porn's most popular genres (hotwifing and BDSM) into one epic Tales From The Edge production.
Helmed by multi-award winning director Eddie Powell, the four scene vignette features performances by real-life hotwife and cover-girl Katrina Jade, Kimmy Granger, Jasmine Jae, and Priya Price.
Katrina Jade proves just how tied-and-true she can be at the hands of her husband's friend, a dominant man who knows no restraint when it comes to administering pleasure.
Kimmy Granger and her husband are shocked to discover their friend's desire to tie her up, but too titillated not to comply.
Jasmine Jae is brimming with anticipation as her husband arranges her first bondage experience with another man.
Priya Price is thrilled when her hotwifing encounter takes an unexpected twist, orchestrated by her lover and her adoring husband.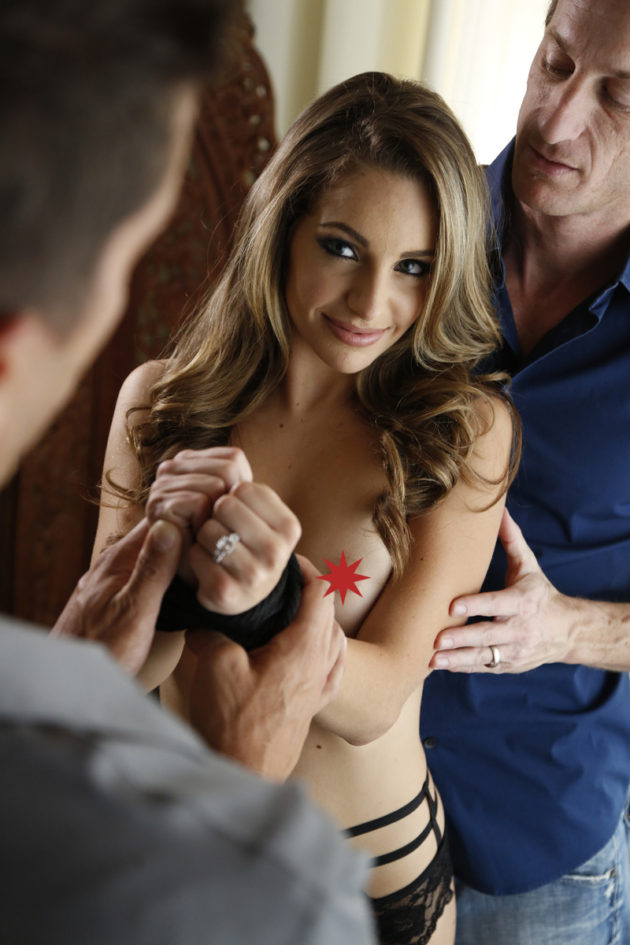 "When I shot A Hotwife Is a Happy Wife 2 for New Sensations, I said I would always be their perfect slutty wife – and I meant it," Katrina Jade said. "Hotwife Bound will not disappoint. Fans are going to enjoy it. Toni Ribas fucked me so good. I came multiple times and squirted all over the place. Afterwards, I hurried home to shove my well-worked pussy into my husband's mouth!"
How hot is that?! If you're still not sold on the movie, go check out the NSFW trailer for Tales From the Edge: Hotwife Bound. Like I said, it's a scorcher!