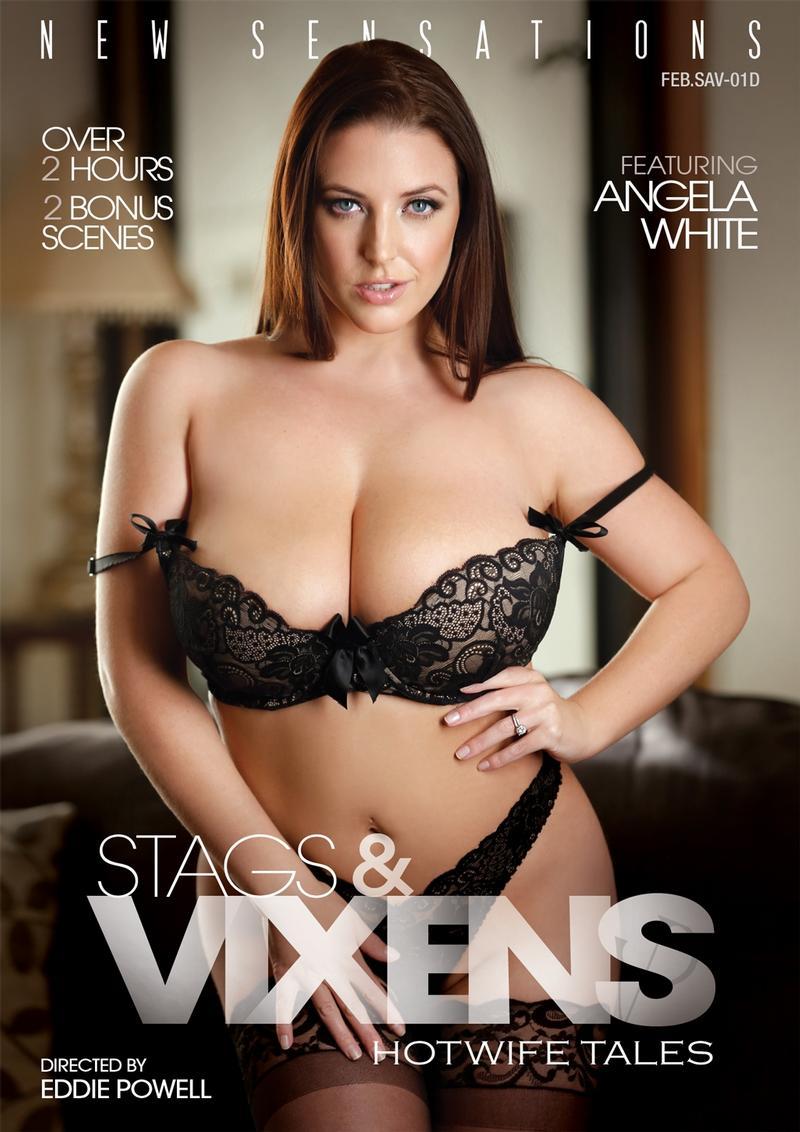 New Sensations has just released Stags & Vixens, a new collection of hotwife vignettes from award-winning director Eddie Powell and starring beautiful up-and-comers Lena Anderson, Makenna Blue, Jessica Rex, and superstar and cover-girl Angela White.
When a marriage holds no secrets, a beautiful sexy world awaits! Angela White, Makenna Blue, Jessica Rex and Lena Anderson are the hottest wives on the block… and they've got some bangin' to do. Let these beauties show you how a hotwife finds the right guy to keep her sex life in tip-top shape.
Stags & Vixens reunites Powell with his Sex Is for Lovers 2 star, Angela White. The pair collaborated closely to capture a kink-fueled, free-forming scene that pits White and Steve Holmes in an impassioned game of dominance and submission.
"It was wonderful getting another opportunity to shoot with Eddie Powell, as he maintains the perfect balance between giving direction and allowing for spontaneity. This particular scene with Steve Holmes was equal parts rough and romantic. Our passion and chemistry is palpable and the scenario led us into some intense power play which I absolutely adored. I'm sure fans are going to love Stags and Vixens," said Angela White.
The movie also stars Lena Anderson as an 18-year-old bride introduced to Ramon Nomar and the hotwifing lifestyle by her experienced and thoughtful husband; Makenna Blue as a young hotwife calling on family friend and neighbor, Logan Long, while her spouse is away; and Jessica Rex as an insatiable hotwife eager to seduce her masseur, Damon Dice, and confess every detail to her loving husband.
Stags & Vixens has it all – A smoking hot cast, sexy fantasies, and a director that really knows how to bring the heat. This looks like an absolute scorcher, and you should definitely check it out!
>> Order your copy of Stags & Vixens today!