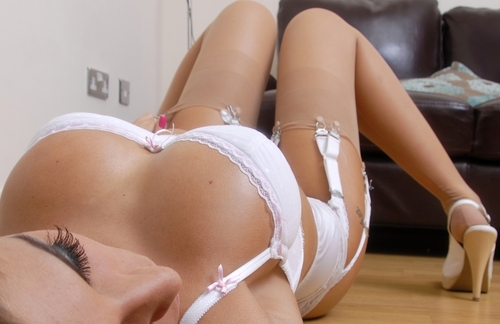 Just because you don't have a date on Valentine's Day doesn't mean you can't experience an evening of passion, lust and downright filthy action!
The purveyors of love over at Pornhub, the leading online destination for adult entertainment, are offering 24 hours of free access to their exclusive premium content (the very best and nastiest HD videos) to those people who sign up on Valentine's Day.
Yes, you could shell out hundreds of dollars on expensive roses, bottles of wine, a three course dinner, a limousine and a hotel room. Or you could grab a few cold beers, a bag of corn chips, and strap yourself onto the couch for a truly wild night. The best part: When you get sick of the person you're spending Valentine's with, simply click on another channel and shoot Cupid's Arrow at the professional or amateur porn star of your choice.
To enjoy free Premium content offer, simply take your pants off and sign up to a Pornhub premium account on February 14.