Kate Middleton probably didn't expect sister Pippa to steal her limelight at the Royal Wedding, but thanks to that stunning tight white dress she wore, she became an overnight sensation. As you can see in the photos below, her butt and legs were all anyone was talking about. If you somehow missed the photos, we've got you covered.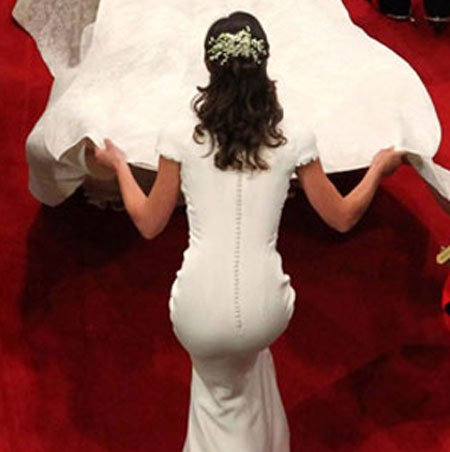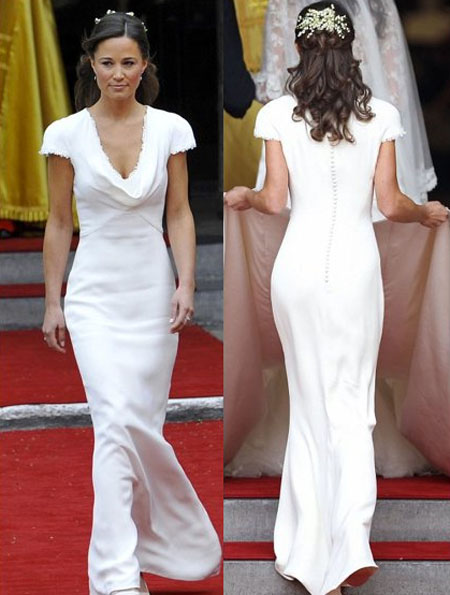 But now some new pictures have surfaced that take things to a whole other level!
A scandalous photo of the tan and topless Pippa Middleton has surfaced, showing her doing some dirty dancing with an unidentified similarly topless man. It looks like Pippa sure was the life of the party, although we're sure she kept things a bit more tame at the royal wedding reception. Another photo of the stunner wearing a white mini dress and surrounded by bottles of liquor may also raise a royal eyebrow or two.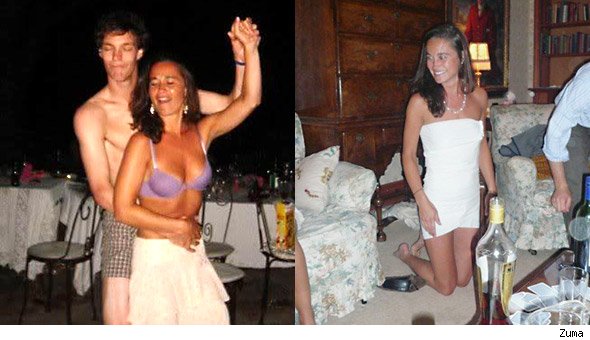 No word on the royal reaction to the revealing photo, but something tells us the public's fascination with the younger Middleton is just heating up.
** According to MoonDogSports, Steven Hirsch from Vivid Entertainment has offered Pippa $5 million to star in one scene of a porn flick. It's unlikely that she'll accept, but fingers crossed! 🙂