VHS vs. Betamax; HD DVD vs. Blu-Ray – the one thing both of these competitions have in common is that the winner was officially backed by the ever evolving porn industry. Now, it seems that could potentially be the case for the PS4.
The next-gen console war has officially begun, and it looks like Sony's Playstation 4 has a leg up in the form of an official endorsement from Pornhub.com, the premier online destination for adult entertainment.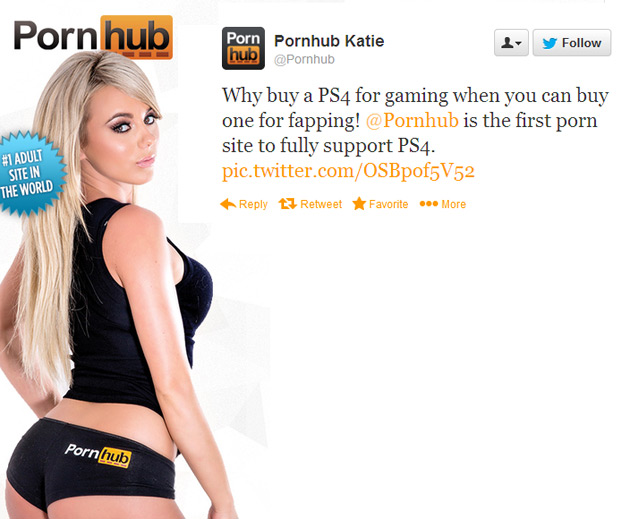 With Pornhub's announcement that they'll be supporting the PS4 on the system's browsing capabilities, the console is sure to slip right into the backdoor of success within the hearts and minds of gamers looking to get a little more "hands-on" fun in their spare time.
Which console are you picking up this holiday season?