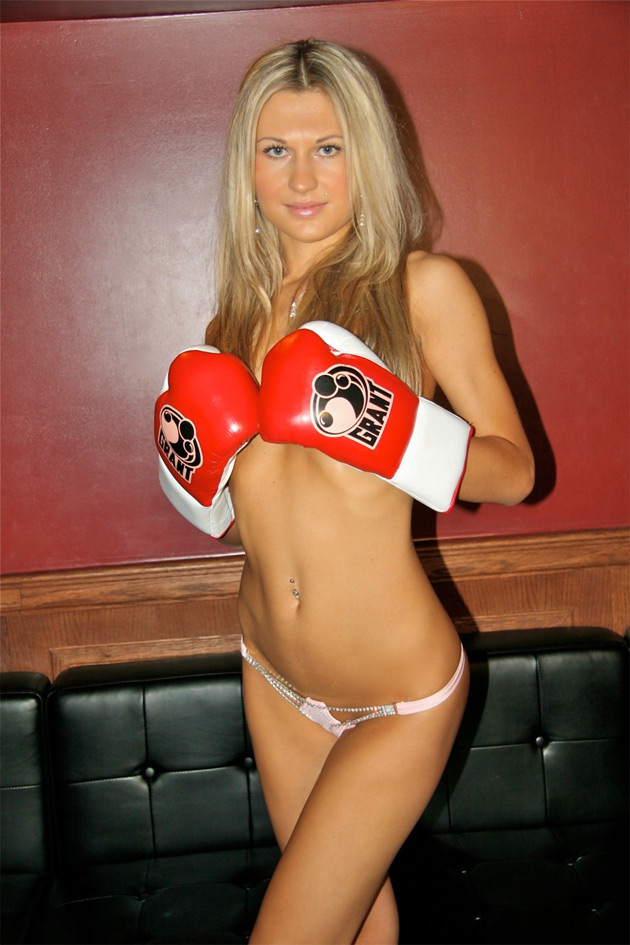 An assortment of lovely ladies from Rick's Cabaret NYC will wear the skimpiest (and sexiest) of attire as they parade around the ring as "Round Card Girls" at this Wednesday's "Broadway Boxing" card to be held at Roseland Ballroom in Manhattan. The exciting night of fights is headlined by former junior middleweight champion Yuri Foreman.
"I love watching boxing," purred blonde haired Rick's Cabaret Girl Elise. "And to be chosen as a round card girl and actually get into the ring in front of all those fans–it's awesome. I can't wait. I posed for some photos wearing boxing gloves to get in the mood–I hope you like them."
The official "After Party" for the fighters and those attending the matches will be held at Rick's Cabaret (50 West 33rd Street). "We know how to throw a great party," said Rick's Cabaret Girl Sandra. "The champagne is always flowing at Rick's, and the food by Chef Jose 'Joey' Lopez is delicious!" The party is open to the public, and so is our new Roof Top Cigar Lounge and Garden."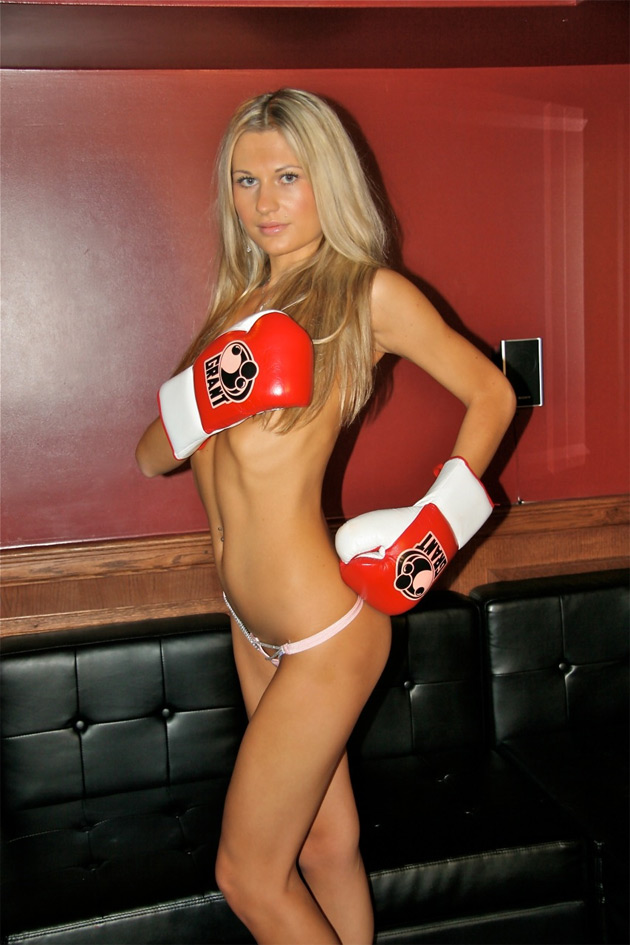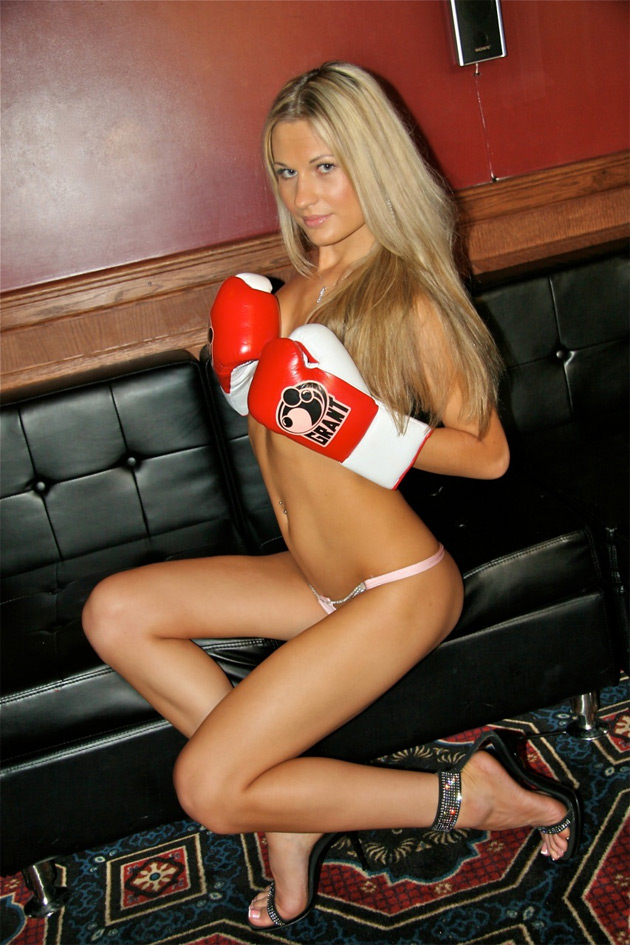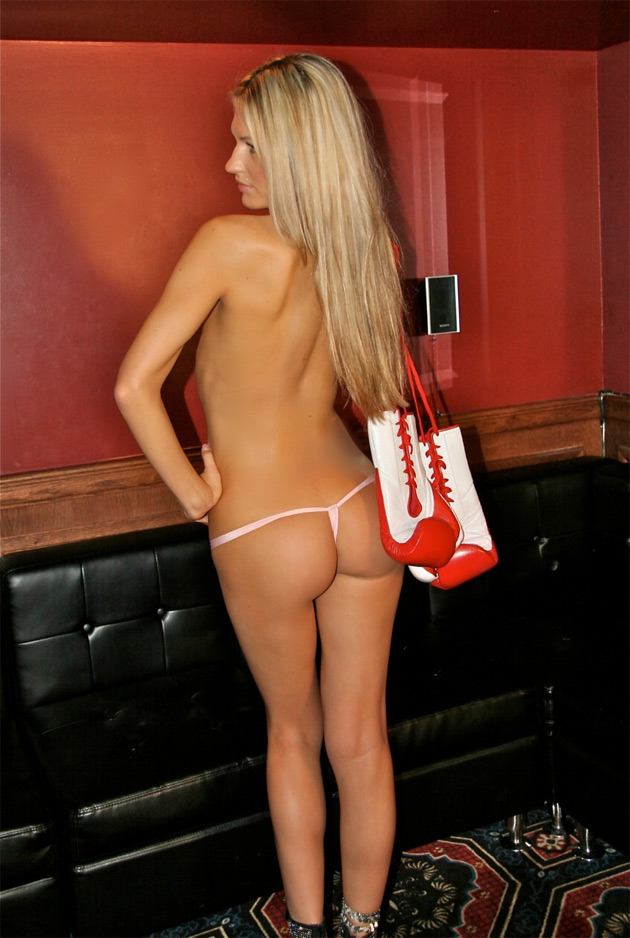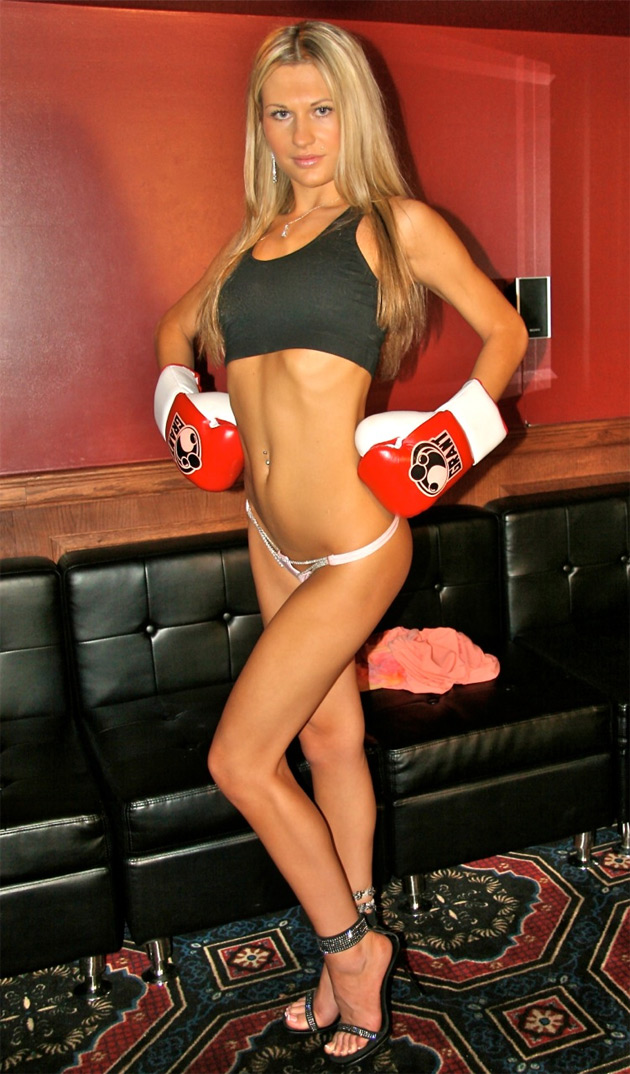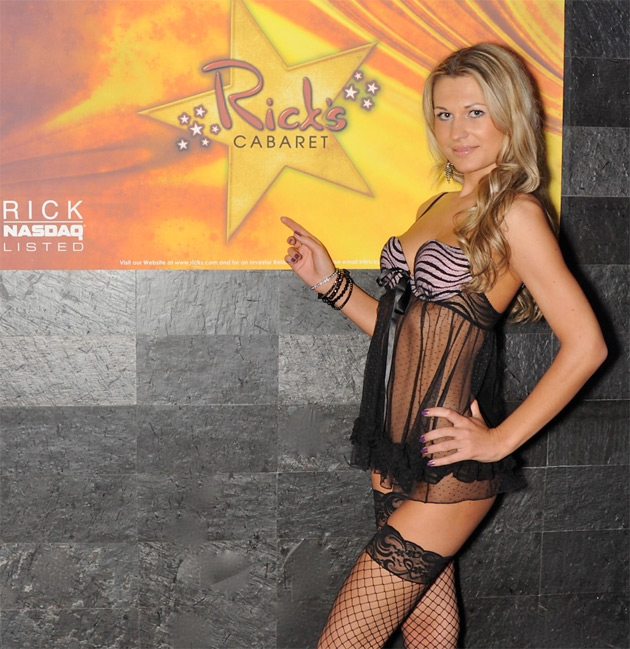 The "Broadway Boxing" card is promoted by DiBella Entertainment and 50 Cent's SMS Promotions. Visit http://www.dbe1.com/ for more information about this event.