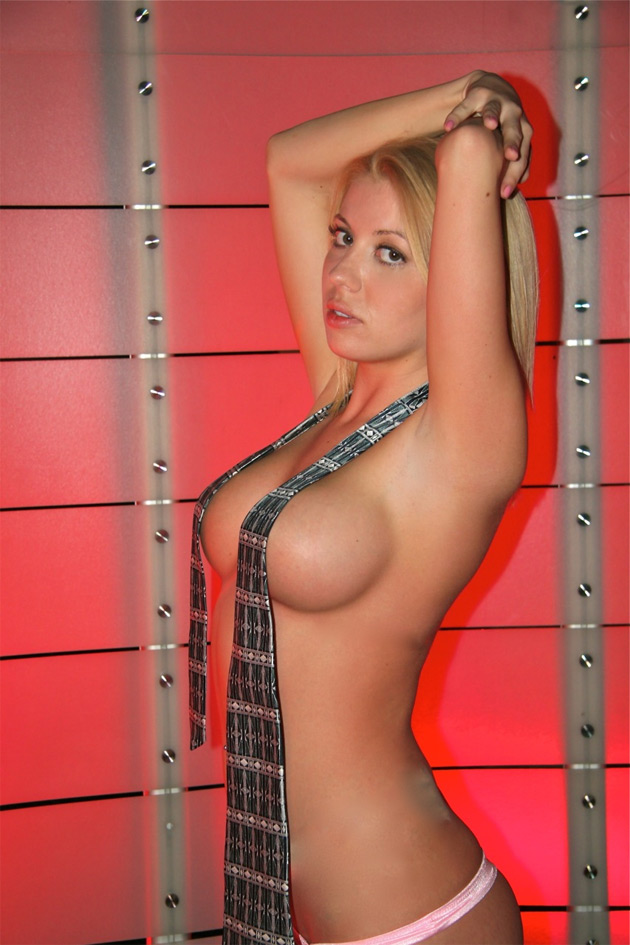 Rick's Cabaret New York Girl "Tyler" wants to remind everyone that this Sunday, June 16th is Father's Day. "Don't forget to buy a gift for your Dad," purred the 21 year-old blonde beauty who dances at the famous upscale gentlemen's club in midtown Manhattan.
"The traditional gift is a necktie," she explained, "so I posed for some photos wearing a tie to help you remember about Father's Day."
"The tie is a nice gift, but it's a little old fashioned," she said. The busty beauty offered another suggestion. "If you want to get him something that he'll really enjoy–give him a gift certificate to Rick's Cabaret. I know for sure he would like that," she cooed.
Rick's Cabaret is well known for its beautiful exotic dancers, luxurious setting, gourmet restaurant and warm hospitality. It is the club of choice for an upscale clientele including Wall Street bankers and brokers, numerous celebrities, and pro athletes from all the major sports.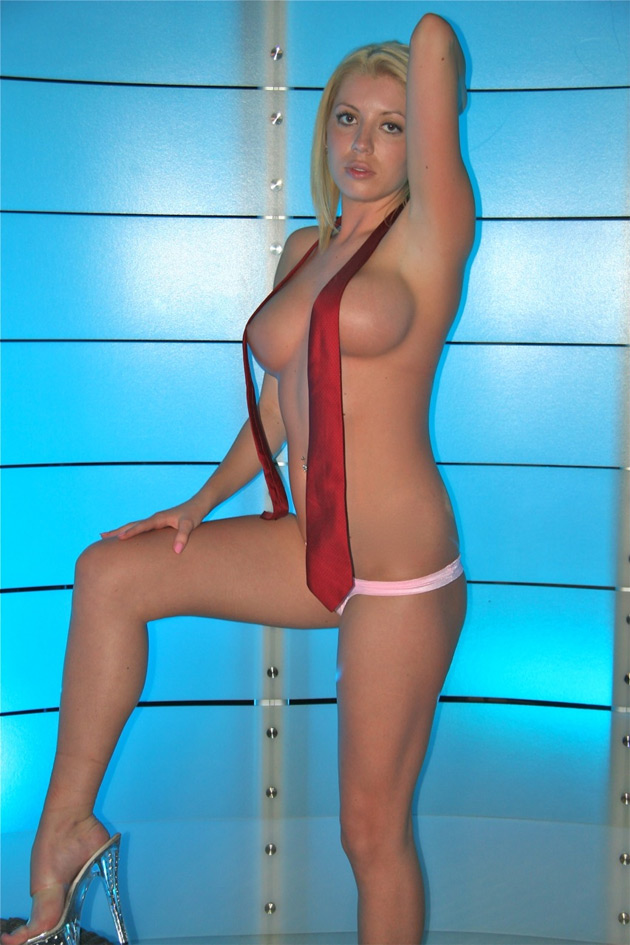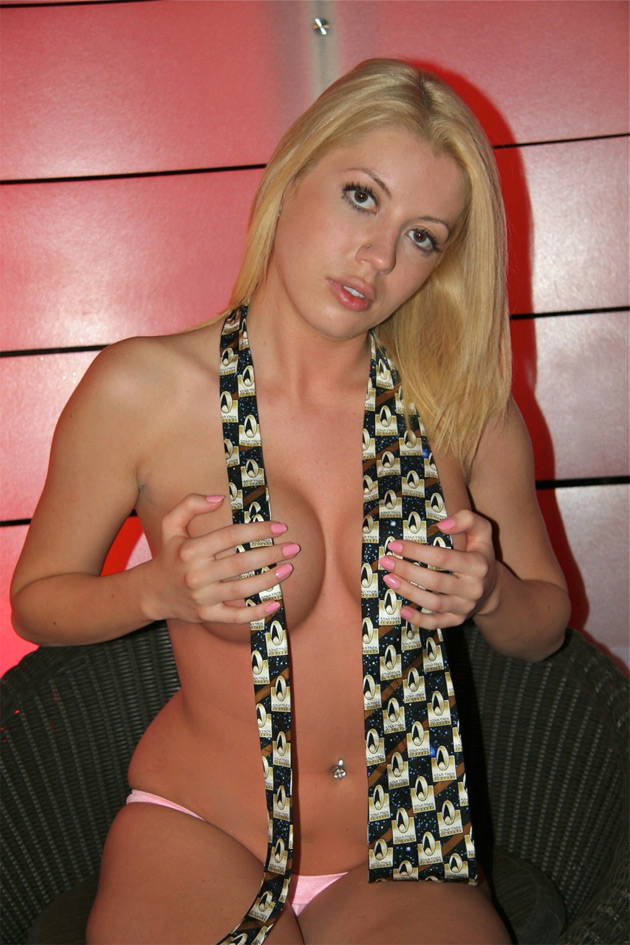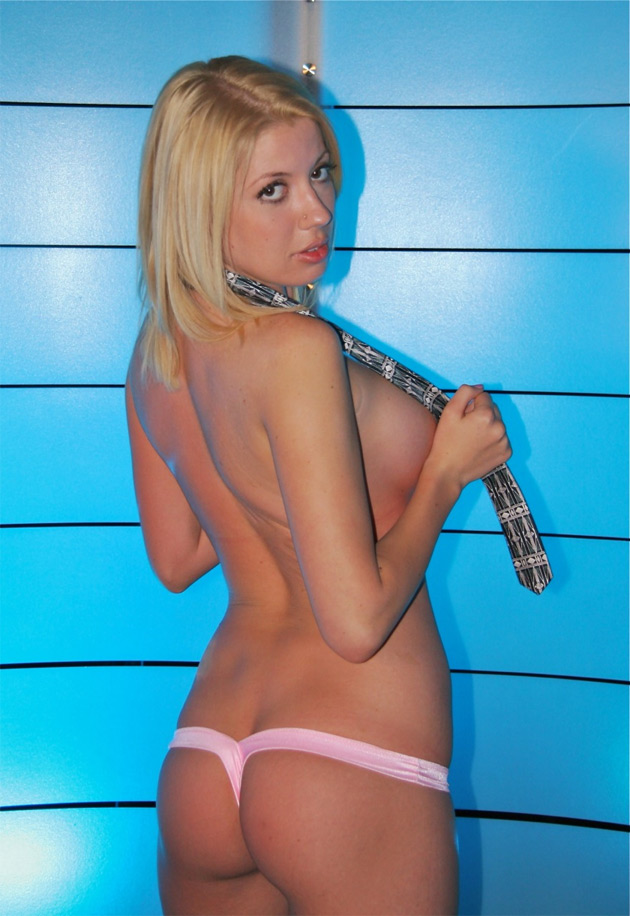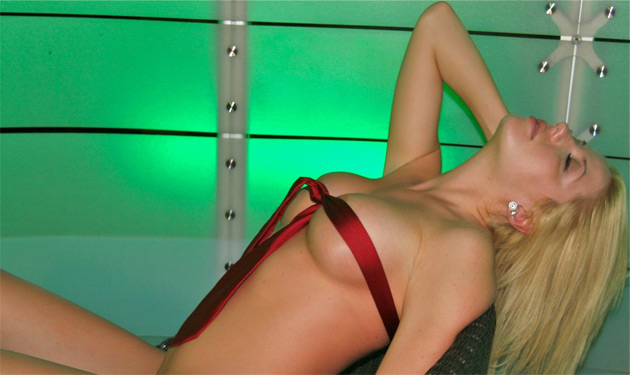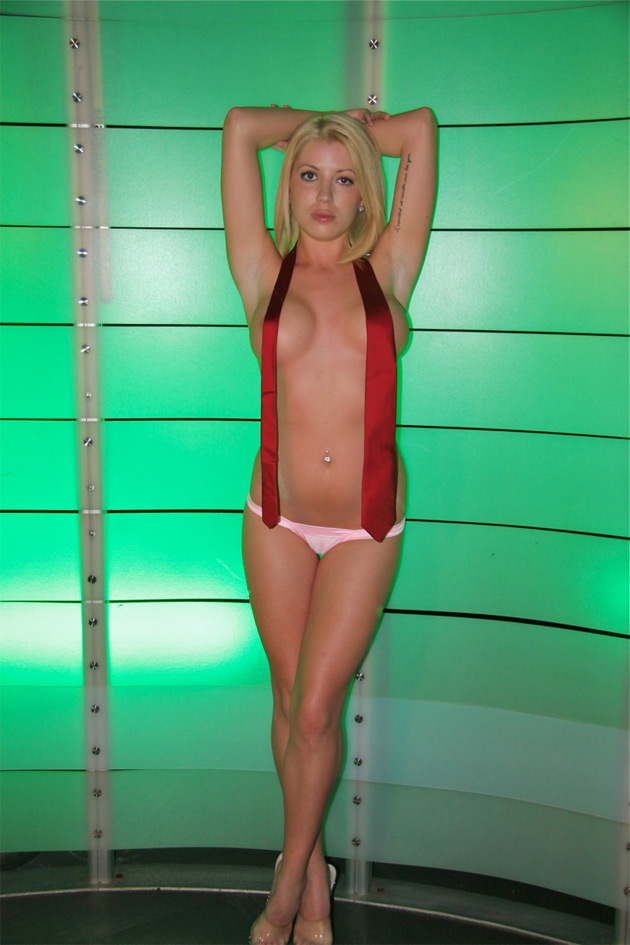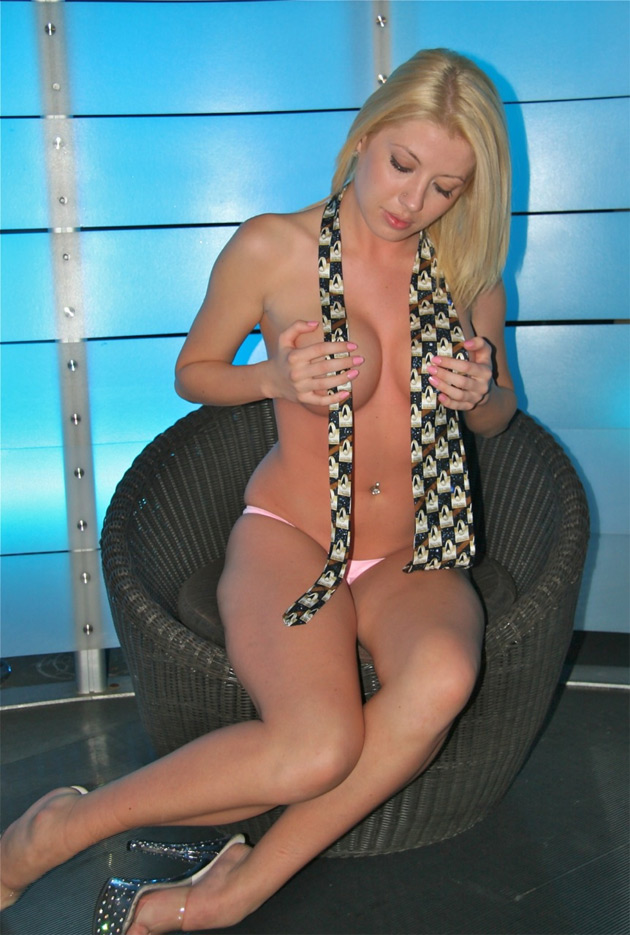 Photos courtesy of Rick's Cabaret