White-hot rising star Tasha Reign is featured on the cover of the October issue of Cheri magazine, now available on newsstands. Tasha is also featured in an exclusive, anal-inclusive photo spread inside.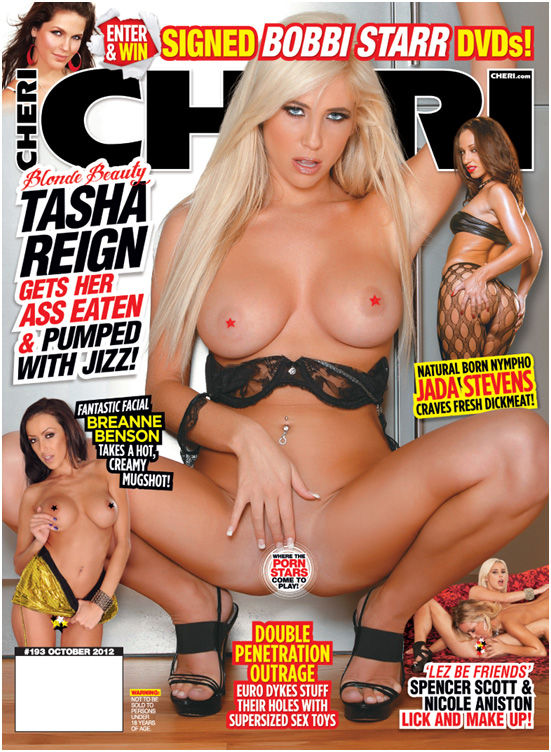 "I am honored to be featured on the cover and as the centerfold of such a sexy magazine," says Tasha Reign. " I love the cover because it's my first adult photoset ever shot, for LA Direct specifically. The centerfold is from a video I produced for my new membership site, TashaReign.com, which I poured all my energy into ensuring its successful launch last month. In the photos, I'm doing yoga, my favorite past time. I love posing and taking dirty naughty pictures."
Cheri Editor-in-Chief Bob Francis is enthusiastic about Tasha's appearance on and in the new issue.
"Tasha Reign is one of the most beautiful, elegant, sophisticated, and intelligent women working in the business today," Francis says. "I can't believe she agreed to be on the cover of our filthy jerkoff mag! Maybe she doesn't know that Cheri is The World's Hottest Sex Mag. Please, don't tell her!"
For a more intimate look at Tasha Reign, fans are invited to visit her newly launched member site at www.TashaReign.com.