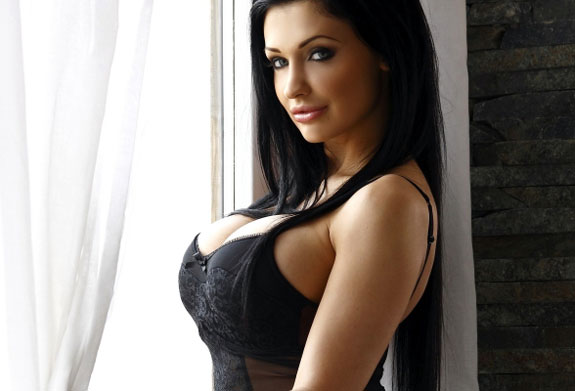 The porn industry has been rocked with a third STD outbreak in as many years, prompting the industry's trade group to call for a halt in production until all adult film actors are tested.
Aletta Ocean (pictured above) and at least four other performers contracted syphilis while on the job. The outbreak is said to be tied back to a well-known male star, who continued to work after finding out he'd tested positive for syphilis. 1000 industry workers are now being tested and given preventative medication.
According to the Daily Mail:
The widespread action is a result of rumors that a 'major male porn star' — who could have potentially had unprotected sex with hundreds of women on camera — had the infection but continued to film scenes, according to numerous XXX industry blogs.

The outbreak is likely to bolster a ballot issue in November that aims to force all porn performers to wear condoms during pornography shoots. Condom use has become of political issue in Los Angeles since a 2010 AIDs outbreak, which infected one performer.

Sex workers are supposed to undergo regular blood tests to ensure they are free of sexually transmitted disease.

However, it was reported that one of the labs frequented by porn stars does not test for syphilis.

Furthermore, the bacterial infection has a 90-day incubation period — meaning a porn actor could be carrying the disease, but it wouldn't show up on tests.