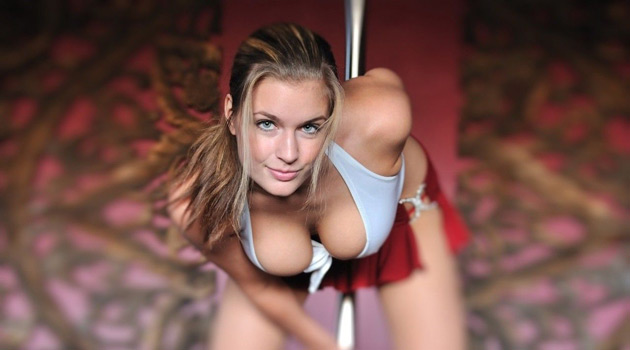 We talked to the ladies of Show Palace, the Queens-based all-nude strip club that admits 18- to 21-year-old customers, and hires under-21 dancers, and asked them what their biggest pet peeves were. Here's what they had to say, in no particular order!
Singles (aka cheap men). Don't come to the club with $5 in singles and stay all night
Smacking. Hands off the asses.
Wedding rings. Not only does that mean the guy is taken, but it goes back to the smacking. Ouch!
Smelly breath. BRUSH YOUR TEETH. No one wants to grind on a guy who smells like he's dead.
Ballers on a budget. Don't show up with a pack of guys with hopes to pass one girl around all night!
Chatty Cathy's. If you want to talk, call your mom!
Cell phones. PERIOD. We like our privacy too.
Other women. At least not the lame ones who are there to monitor and not enjoy. Fun women welcome!
Bill Placement. Don't try to put bills in our mouths or other areas…especially when they come from your sweaty hands! Keep it to the g strings and other straps, men!
Kissers. DON'T TRY IT. THE END.
Don't be one of "those guys".. Heed this advice the next time you're out at the club, and you're sure to have a good time!