On the tails of their 2013 XBIZ Awards nomination for Specialty Site of the Year for TheArtofBlowjob.com, Camille Crimson and Mike Flirt are pleased to announce that they have received two nominations for the 2013 AVN Awards.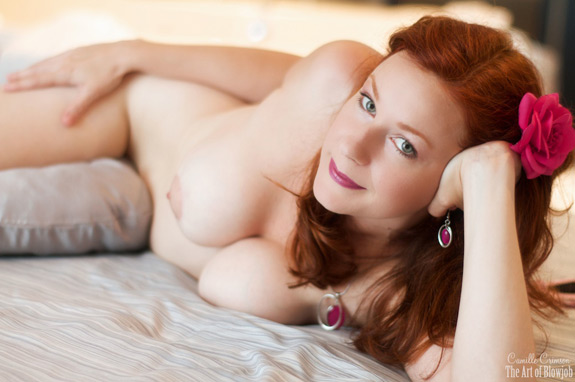 TheArtofBlowjob.com has been nominated for its DVD release with Hustler/LFP for Best Oral Release and SlowMotionBlowjob.com has been nominated for Best Alternative Site. These are the first AVN nominations for the pair, who have previously received nods from the XBIZ Awards and won a Feminist Porn Awards for Best Website in 2011.
The DVD and site are founded on the principles of beautiful porn: Artful aesthetics, genuine connection, respect for both the performers and the audience and erotic sensuality. They're a real couple making the kind of porn they want to see, and clearly the mainstream wants to see it too. Performer and webmaster Camille Crimson saw significance with this recognition: "It's so amazing to receive more nominations from industry organizations like AVN. What we're doing is different, but this makes us feel like there's lots of room for creativity and authenticity in porn. Getting to make a DVD with Hustler/LFP was certainly an example of how we've been embraced by the mainstream, but having it be nominated for such a popular category is even more gratifying!"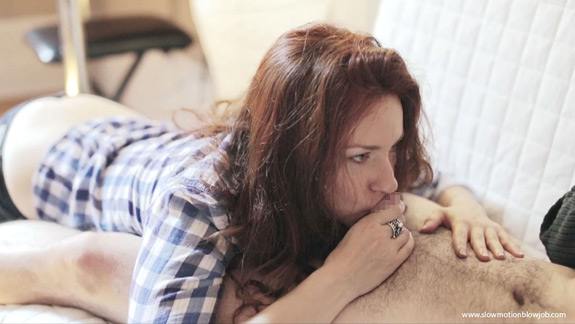 Her long-term boyfriend and lucky blowjob recipient, videographer/photographer Mike Flirt, shared her excitement: "This is great because SlowMotionBlowjob.com is a brand new site, just launched in the summer. The fact that it's already nominated for an AVN award means we're really on to something that will allow people to enjoy the sensuality of a blowjob in a whole new way."
With these nominations, Camille and Mike are confident that increasing awareness and enthusiasm for beautiful porn will lead to carving out a substantial space in the adult industry. They are entering the new year with exciting new projects and prospects to revolutionize porn.
For more information about the sites, visit The Art of Blowjob at http://www.theartofblowjob.com and Slow Motion Blowjob at http://www.slowmotionblowjob.com.