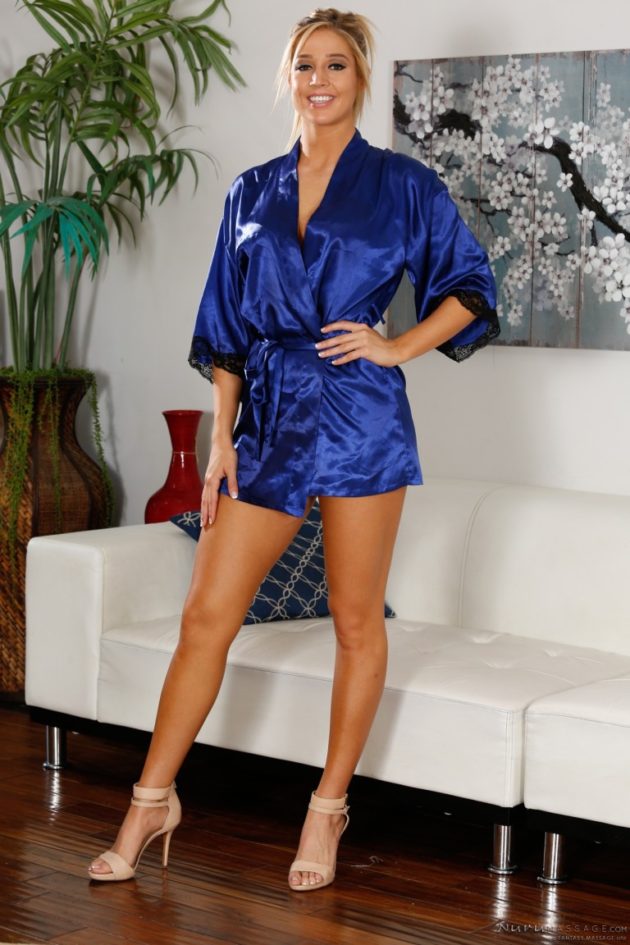 The exquisite Val Dodds is sure to get your pulse racing in her new scene for FantasyMassage.com. The scene pairs Val with Olivia Austin in a girl on girl fantasy that you will not want to miss!
Val Dodds' new client Olivia Austin is pleasantly surprised by the sensuality of the Nuru Massage experience. It feels really good having Val's taut body on top of her, massaging the Nuru Gel into her skin. Even though she's not a lesbian, it's turning her on. Val reassures her she's also totally straight, but concedes something's different about this massage. Maybe the proximity of Olivia's naked pussy is affecting her.

Suddenly, Val is overcome with lesbian desire and kisses her client. She apologizes for being so forward, but the kissing turns to licking, mouths move over nipples, and legs separate. Val drapes her body over Olivia, aligning to lick her pussy, and have her pussy licked. But, when Olivia assumes the tribbing position, Val gets suspicious that she is, in fact, a lesbian. How else would she know how to fuck like a lesbian? But the girls are so horny, all they can do is rub their pussies together, humping and fucking, tits bouncing, moaning loudly as they both cum hard.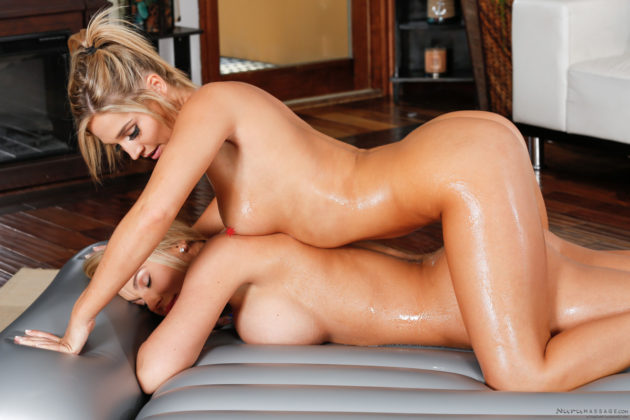 Dodds said, "With how much oil Olivia and I were covered in, and how many sparks were flying between us, you'd think we were going to start a grease fire during this hot scene."
This is one of the hottest girl-on-girl scenes that I've seen in awhile, and you should definitely check it out!