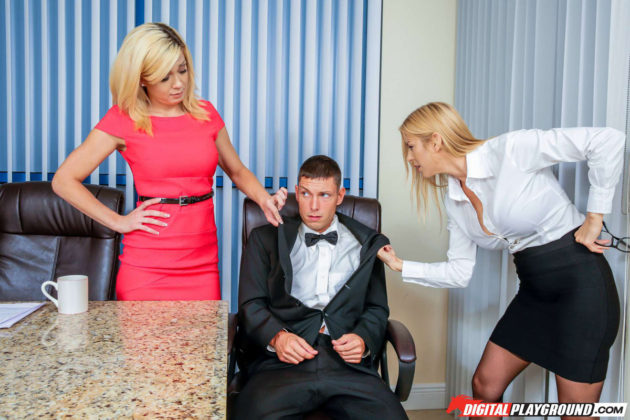 Imagine walking into a job interview and coming face to face with the sexy Alexis Fawx and Parker Swayze. Would you be able to keep your coole and focus on the interview, or would your mind wander elsewhere?
In Digital Playground's new scene The Dinker, Alexis plays a demanding female executive who's interviewing Bobby Dinker (Tyler Steel) for a job. She and Parker notice Bobby is somewhat nervous and discover he is hiding a raging boner. Never one to miss an opportunity, Alexis and Parker take the interview to a whole new level and insist Bobby put his skills to the test.
And based on that massive load he left on them, I'm guessing he got the job.. If only all job interviews were conducted in such a naughty fashion! 🙂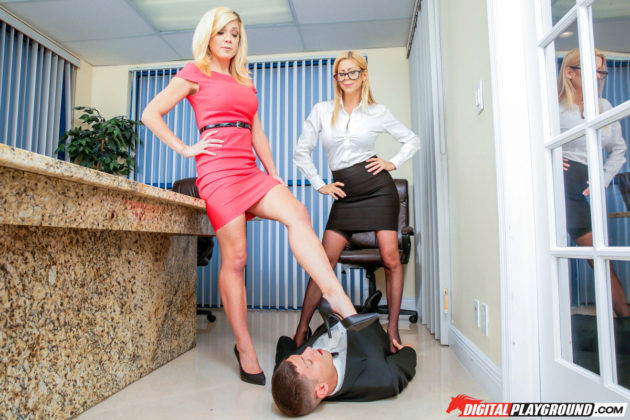 If you love the MILF-tastic Alexis Fawx as much as I do, you should definitely check out this epic scene.