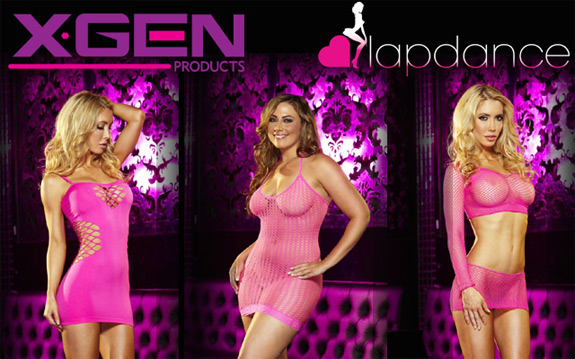 Xgen Products has unveiled Seven new styles for its Lapdance Lingerie collection. Following an extremely successful first year on the market, Xgen chose to augment the Lapdance line with new designs that fit in with the most popular existing items. Possibly most exciting for Xgen customers is the addition of color to both the one-size and plus-size lineups.
"Obviously, for many shoppers, black is a very popular choice, which is why our initial launch included all black items," Xgen President Andy Green explains. "However, based on feedback and customer requests, this first wave of new garments includes pink options. Future updates will feature additional colors as well."
If you remember, we reviewed the Center Stage Mini Dress last spring absolutely loved it.. So I can't want to get one of these new styles for my girl!
The Lapdance Lingerie line includes an assortment of styles in 3 groups – Club wear, bodystockings and hosiery. The new styles are in stock and ready to ship, and can all be seen on Xgen's website.