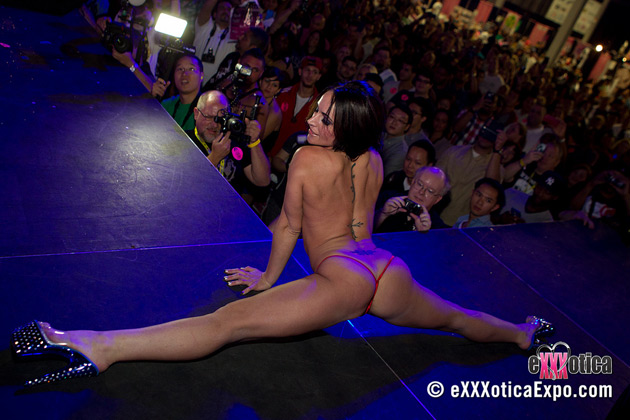 EXXXOTICA is a 3 day adult-themed convention that markets itself as the largest event in the U.S. dedicated to love and sex. Their most recent convention took place at the Trump Taj Mahal Casino in Atlantic City. Here we found some fun, new, and shocking ways people are expressing themselves and some equally sexy products, people, and demonstrations.
With over 100 adult video stars in attendance, it's very easy to walk up and strike an ordinary conversation with stars such as Tera Patrick and Ron Jeremy. We also walked into some far corners of the ballroom and found some interesting presentations on naked women in full body paint and booths selling penis-shaped lollipops along with other phallic-shaped treats.
We approached a table selling aphrodisiac chocolate truffles and walked down a few feet further to watch some bondage presentations with people being "disciplined" with fetish leather tassel whips. There was even a guy standing there watching in a full body leather suit coupled with a matching gas mask, though we decided not to ask how that worked.
We then walked over to one of the free seminars and witnessed adult star Tanya Tate giving a presentation on how to hunt down and meet cougars. That session eventually concluded and brought on a woman presenting how a typical day worked as a dominatrix. Ron Jeremy patiently waited in the wings to give a presentation to fans about… the legend of Ron Jeremy.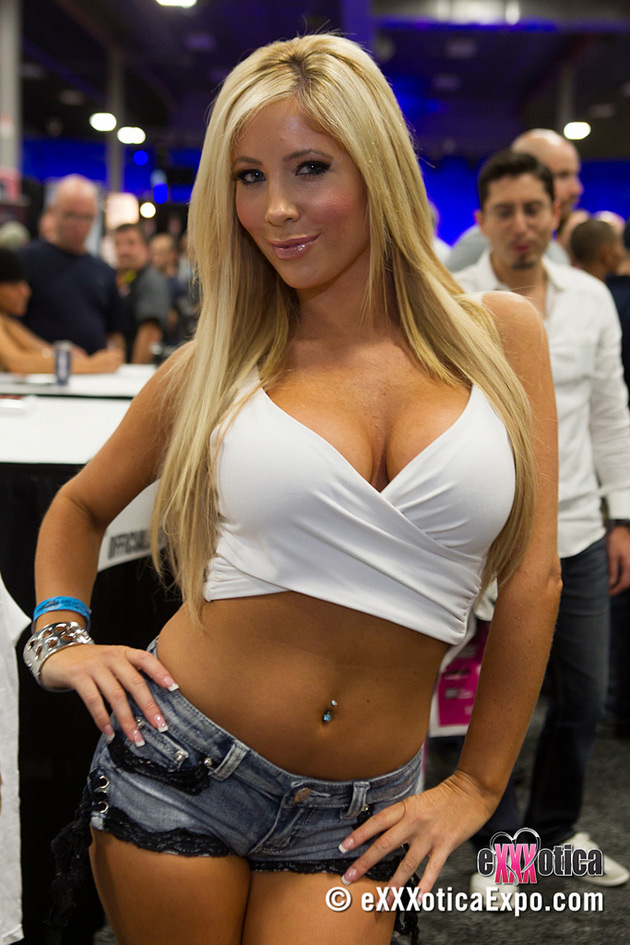 On our way out of the convention, we walked by an attractive fetish performer named Rubberdoll and then passed two girls in lingerie on a see-saw with matching penis-shaped handles. We then quickly dodged a beautiful girl on the sex swing and took one last look.
Our final thoughts, that the crowd was a healthy mix of single guys, young couples, and all around curious people. They all seemed to be thoroughly entertained by sexually taboo people, demonstrations, and presentations that is… EXXXOTICA.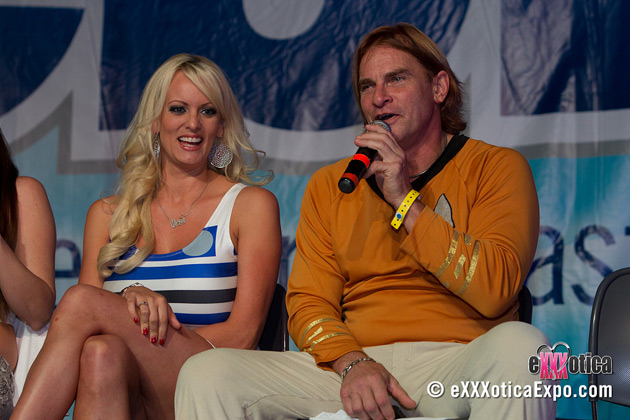 Photo credit: EXXXOTICA Expo