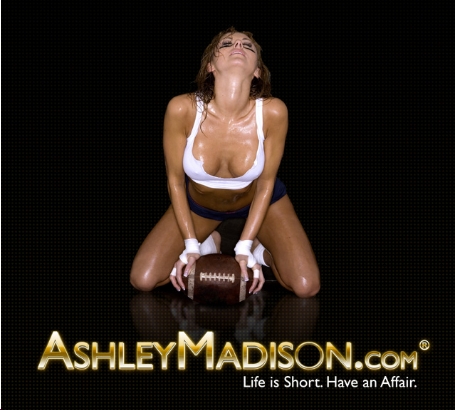 After Monday Night's controversial call that left Football fans and the Packers feeling cheated, extra-marital dating site AshleyMadison.com has officially offered to pay the necessary funds to resuscitate the pensions of the National Football League's 121 referees in hopes it will end the current lockout situation and put the refs back to work.
In an official letter sent to NFL labor negotiator, Bob Batterman on Tuesday, the dating site designed for those already in relationships generously offered to 'take the burden off' the owners by providing the $3.3 m/y that's currently in dispute.
You can check out the letter in it's entirety below:
Mr. Batterman,

We can all agree what is happening to America's favorite game is nothing short of a travesty. As the CEO of my own company I understand the difficult position you're in right now. It's not about the money but the principle of giving into the official's demands to keep their defined pension plan while the rest of your corporation has switched to 401k.

I want to take this burden off your end and bridge the difference between your two parties so that they can keep their defined pension plans while you maintain your long term plan. I've read reports that it's roughly around $3.3 million a year, so I'm prepared to cover the next 10 years with first right of refusal after this initial term is completed.

In return, what is required is that the officials change their traditional black and white strips to the pink and white stripes representative of the AshleyMadison.com brand.

I strongly urge that you accept this offer immediately so we can get the real officials working again and replacements back to whatever it is they were doing before this (I have some connections at Foot Locker who I know are hiring 😀 )

Regards,

Noel Biderman
CEO, AshleyMadison.com
AshleyMadison.com Founder & CEO Noel Biderman, a former sports attorney himself, understands 'the principle of giving in to the official's demands' but he hopes with his help, the owners can remain firm in their position while restoring integrity to the game of football.