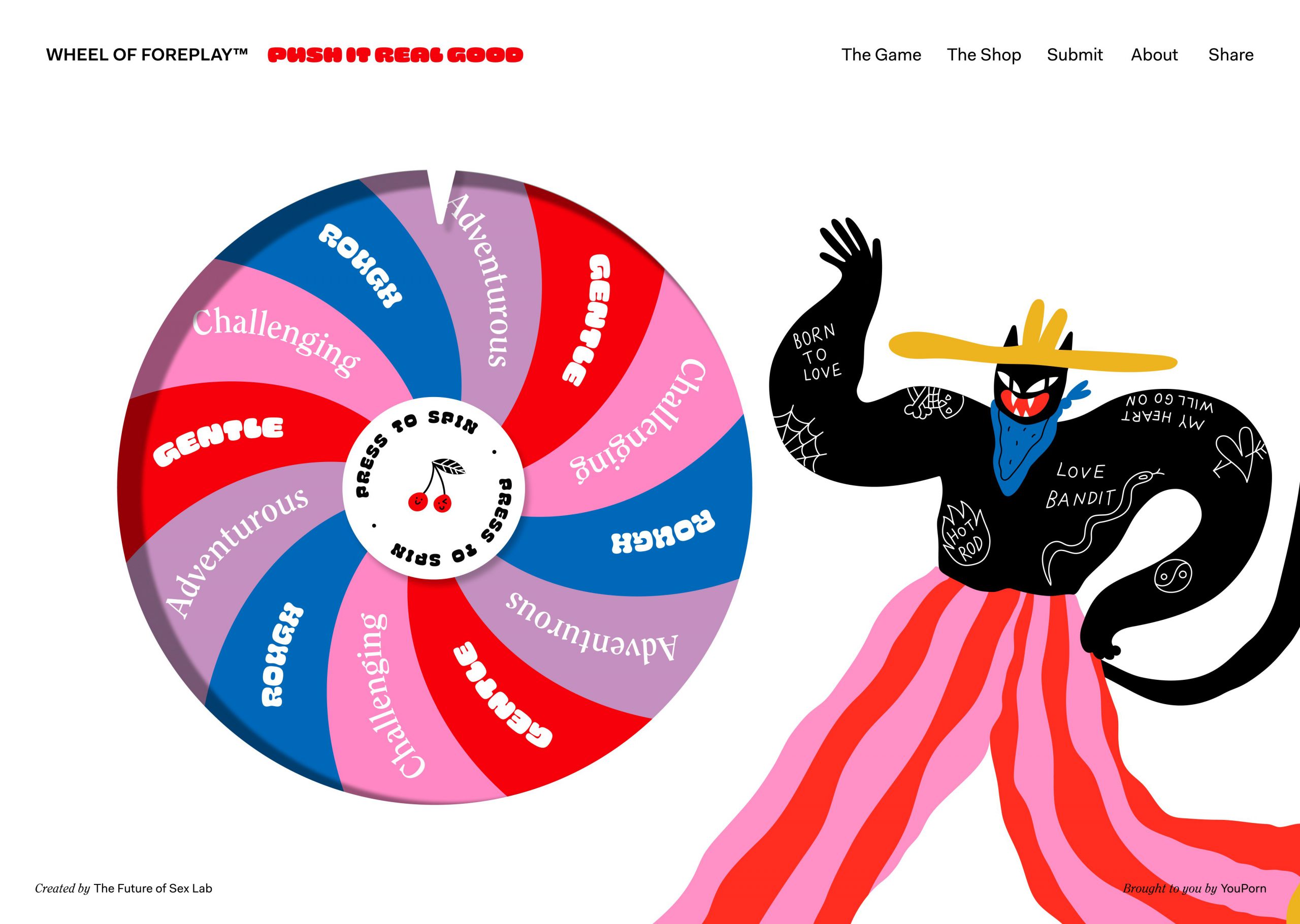 Bored while stuck at home with your partner? YouPorn announced a new intimacy game, Wheel of Foreplay, designed as an entertaining, highly interactive way of suggesting and trying new sexual activities with your sexual partner. It was developed in partnership with a leading authority in the modern sex-positive movement, Future of Sex Lab.
In uncertain times, it's common for people to look for deeper connections and balance feeling of unease with pleasure and satisfaction. Isolated couples are exploring their sexualities in new ways as sex toy purchases have skyrocketed and traffic to porn sites is trending up. Based on principles of consent, communication and curiosity, Wheel of Foreplay, was designed to be a highly interactive way of exploring personal fantasies and trying new sexual activities to bring pleasure to both yourself and your partner. Created by The Future of Sex Lab in partnership with YouPorn, Wheel of Foreplay includes YouPorn-themed challenges throughout each virtual deck of cards which invite partners to incorporate the website itself into certain 'challenges', such as discovering new categories or content types together.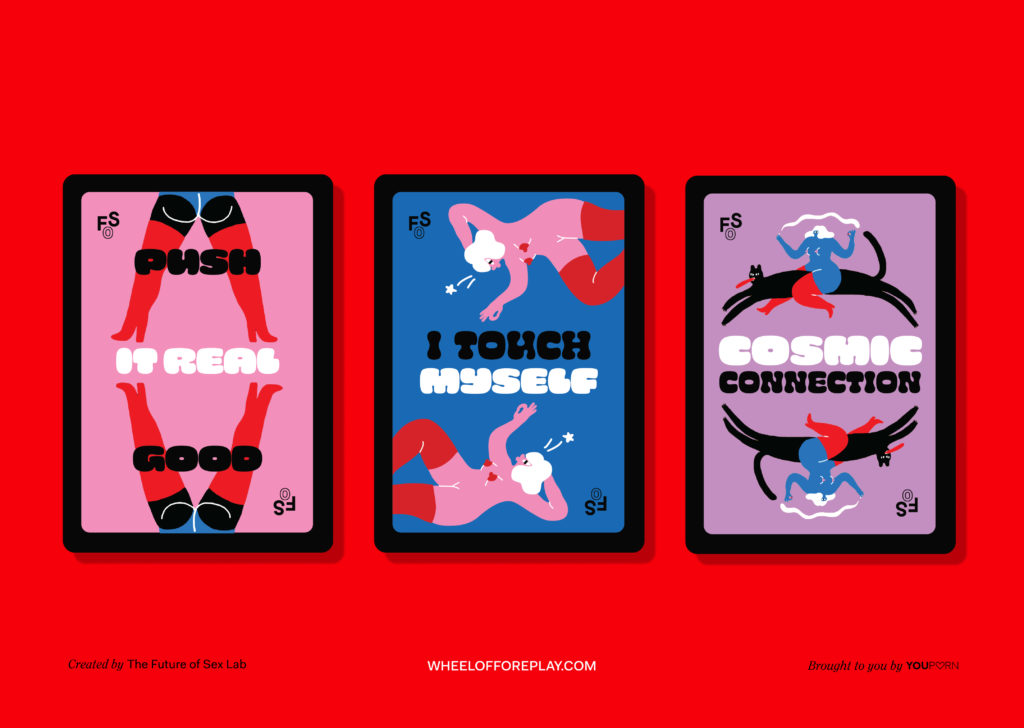 "Intimacy is a major part of connecting and strengthening relationships. At YouPorn, we take pride in knowing that our users can enjoy the content we supply with their partner or partners to help take a break from everyday worries while strengthening their relationship," says Charlie Hughes, Vice President of YouPorn. "We're excited to join forces with the Future of Sex Lab team to switch up game night with something that's new, personal and intimate. Our interest is helping people focus on creating new memories and exploring new aspects of their sexuality with each other, which we believe is now, more important than ever."
"Together with YouPorn we've created this playful game to encourage everyone to have more sex whilst stuck at home, regardless of why – and ultimately to bring people together," says Bryony Cole, Producer & Host of Future of Sex Lab. "Studies have shown that sex and intimacy together are amazing for the immune system and mental health. My hope for Wheel of Foreplay is that people spinning it feel like they can really enjoy keeping their intimacy locked down, physically and digitally, and start enjoying all of the benefits of intimate connection. We've done all the work, so everyone else can just play."
To play this game, users virtually pick a deck from a category that appeals to them, from Push it Real Good promoting physical actions, Cosmic Connection introducing mindful exploration, Some Like it Hot feeding sensual connection and more. Once the category deck is picked, a player will spin the wheel by clicking on the screen revealing a challenge. Players can then interact with each other to complete the intimate challenge. The game also includes challenges that ask users to seek and explore different types of content on the YouPorn site.
To try Wheel of Foreplay for yourself, visit https://wheelofforeplay.com.