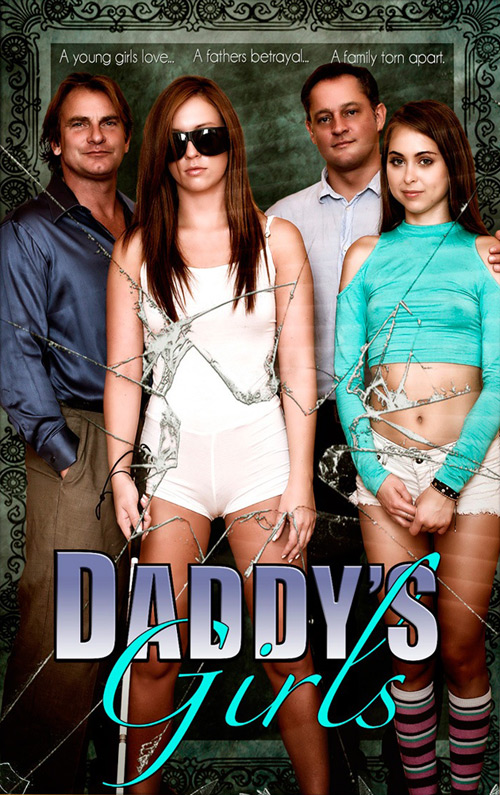 X3Sixty Network announced the online premiere of Nothing Is Taboo: The Making of 'Daddy's Girls'. The special is a new documentary short going behind-the-scenes of porn's most controversial movie of the year: Skow for Girlfriends Films' Daddy's Girls.
Daddy's Girls tells the story of Samantha, a blind 18-year-old girl who falls into an illicit affair with her father's best friend, Dale, after he forcibly takes her virginity. When he puts an end to their relationship, she attempts to take her life and is sent to a psychiatric ward for care and observation. Her friend Quincy, meanwhile, is also pining for Dale. The fact she is his daughter doesn't seem to sway her advances, which include eating his discarded semen and physically assaulting her mother for dibs on a night with daddy.
"We did not create Daddy's Girls as an exploitative movie or to purposefully generate controversy, but rather to showcase rich characters many other filmmakers and studios might shy away from," said B. Skow. "All of the characters in 'Daddy's Girls' are damaged in one way or another, but we treat them with respect and allow them to grow in the context of the movie."
Boldly breaking unwritten rules keeping adult filmmakers away from topics such as rape, incest, and people with special needs, like the blind, Daddy's Girls is an adult movie chockfull of provocative themes.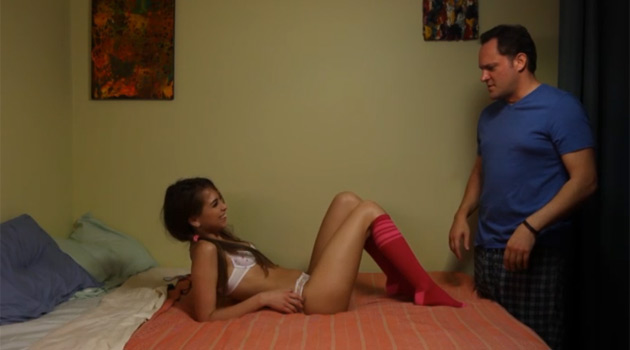 "We may be crossing the line," B. Skow told X3Sixty Network in the documentary. "If I'm making an adult film, I like to do anything that you wouldn't possibly do in a regular film and try to incorporate it into a story. It's hard to tell a good sex story when everyone's happy. You can do a love story, but I like the darker themes. There's a lot more you can do with it; a lot more sexually, a lot more perverted."
"It's a disturbing movie, but a great movie; a throwback to the Golden Age of porn when filmmakers were allowed to take risks," said X3Sixty Netwrok co-founder Paul Fishbein. "Everyone involved with the project had a unique perspective on what the film sets out to do and were very candid about discussing their roles and thoughts. It's something fans should see. That's why we chose to premiere it online right away instead of our normal VOD premiere. This may be the best movie of B. Skow's career."
Daddy's Girls stars Maddy O'Reilly, Riley Reid, Alec Knight, Evan Stone, Odile, Darla Crane and Capri Cavanni. The film is slated for release this fall.
To view the hardcore trailer for "Daddy's Girls," distributed by Girlfriends Films, click here.