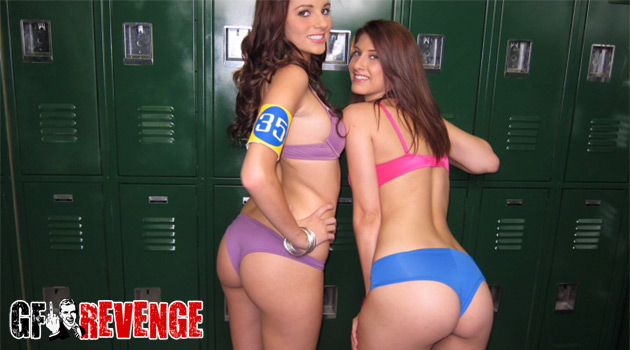 GF Revenge videos have always been some one of my favorites, so I couldn't wait to see what GF Revenge Vol. 8 had in store for me. For those of you unfamiliar with this series, GF Revenge offers guys a chance to get revenge on their ex-girlfriends by submitting their private sex tapes for the whole world to see.
It's a great premise, but just like with the Dare Dorm series, these are actually professionally shot videos with lesser known porn stars, shot POV style with shaky cams to make it look more homemade. Personally, I think GF Revenge probably does the best job with this, finding the hottest new talent and showcasing their skills for all the world to see in somewhat believable scenarios.
GF Revenge 8 is no exception, bringing us nearly 2.5 hours of steamy sex in seven sizzling scenes that are sure to have you busting more than a few nuts. All of the scenes stand on their own, but two scenes really stood out for me in a big way.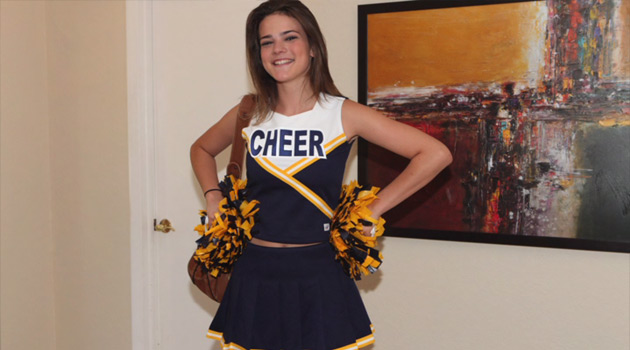 The first scene on the disc features Tristan Berrimore, a cheerleader who's late for the big game. But when her boyfriend sees her in her sexy little cheerleading outfit, he talks her into a quickie. Before you know it, they're going at it on the couch in every position imaginable. I'm a sucker for cheerleaders, so this scene was right up my alley. The girl is super cute, the sex is solid, and the scene ends with the b/f blowing his load all over her in a sticky mess.
The other scene that I've re-watched more than a few times now is a hot FFM threesome in the locker room, featuring the luckiest guy on earth and two sexy brunettes. These girls were real troopers, having sex on the uncomfortable locker room benches, but they make the best of it in another smoking scene that'll have you sweating by the end.
I really enjoyed GF Revenge Vol. 8, as it hits all of my must-haves. Amateur sex, POV style angles, incredibly good looking girls, and scenarios I wish I was a part of. Pick this DVD up, you won't be sorry!
>> Purchase GF Revenge Vol. 8 from adultdvdempire.com.